Podcast: Play in new window | Download
Subscribe: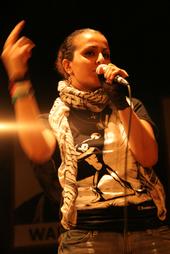 First, Marc speaks with New York Times reporter John Harwood about the power of lobbyists and special interest groups in the health care debate.  Click here to read his piece "The Lobbying Web" from the New York Times last weekend.
Then, Marc is joined by Abeer, a Palestinian hip-hop artist also known as Sabreena Da Witch, to talk about Slingshot Hip-Hop, a documentary she made that explores the world of Palestinian hip-hop.