Podcast: Play in new window | Download
Subscribe: RSS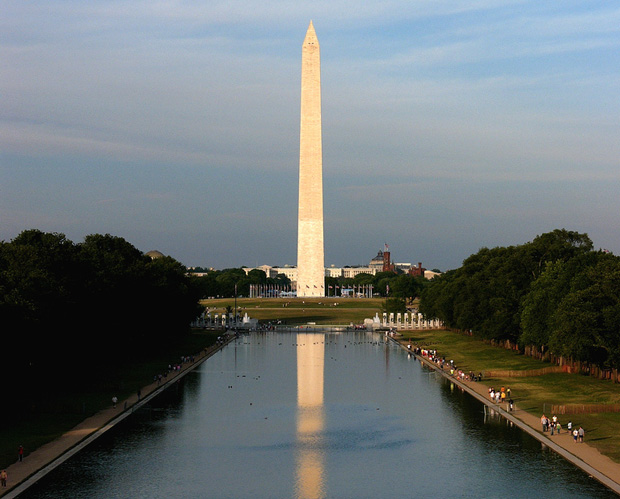 A task force of folksingers will perform a free
concert at the Washington Monument Sunday, September 6 at 2:00 pm. More
than two dozen artists are slated for the four-hour program, titled
"Balance The Bucks," including several national and award-winning
musicians.
Led by Portland, Oregon's Delmark Goldfarb, a disabled Marine Corps
veteran, the concert is a major effort to rally awareness of the issues
relating to the effects of greed and economic disparity. In words and
song, the group of activist-artists will present original works and
traditionally relevant protest tunes.
Seeking to continue the precedent of the Bonus Marchers of 1932 and the
Resurrection City of 1968, the folksingers will take to the stage at
the Washington Monument's Sylvan Theater in order to voice the concerns
of common people no longer heard or represented in government circles.
"I expect to punch a hole in the cloud of money influence which soothes
and smothers the Capitol," said Goldfarb. "Even if it's just for one
day." The event involves no corporate sponsorship and is presented
solely by the artists themselves.
On today's show, Marc was joined by:
Delmark Goldfarb: folksinger, disabled Marine  Corps veteran, and organizer of this event
Angela Taylor: Singer-Songwriter who will be performing at the event.
Lea Jones: Guitarist, singer and songwriter who will be performing
Claudine Hargrove: Singer, performing this weekend.
For more information on this event, click here.