Podcast: Play in new window | Download
Subscribe:
August 29, 2014 – Segment 1
Marc talks about what happened on this day in history, including the day Ishi emerged from the wilderness of Northeastern California, the day the Mutual Black Network was purchased by the Sheridan Broadcasting Corp., and the birthday of jazz saxophonist Charlie "Bird" Parker.
EVENTS
1756 – Frederick the Great attacks Saxony, beginning the Seven Years' War. 
1758 – The first American Indian reservation is established, at Indian Mills, New Jersey.
1786 – Shays' Rebellion, an armed uprising of Massachusetts farmers, begins in response to high debt and tax burdens.
1842 – Treaty of Nanking signing ends the First Opium War
1911 – Ishi, considered the last Native American to make contact with European Americans, emerges from the wilderness of northeastern California.
1922 – The first radio advertisement is broadcast on WEAF-AM in New York City.
1949 – Soviet atomic bomb project: The Soviet Union tests its first atomic bomb, known as First Lightning or Joe 1, at Semipalatinsk, Kazakhstan.
1962 – Mal Goode becomes the first African American television news commentator when he begins broadcasting on ABC.
1964 – Rob Orbison's 'Oh, Pretty Woman' was released in the US.
1966 – The Beatles perform their last concert before paying fans at Candlestick Park in San Francisco.
1970, Edwin Starr started a three week run at No.1 on the US singles chart with 'War'
1970 – Chicano Moratorium against the Vietnam War, East Los Angeles, California. Police riot kills three people, including journalist Rubén Salazar.
1979 – The first completely Black owned radio network in the world, "Mutual Black Network" was purchased by Sheridan Broadcasting Corp.
1991 – Supreme Soviet of the Soviet Union suspends all activities of the Soviet Communist Party.
1996 – Dancers at San Francisco's Lusty Lady Club vote 57-15 to be represented by SEIU Local 790. Their first union contract, ratified eight months later, guaranteed work shifts, protection against arbitrary discipline and termination, automatic hourly wage increases, sickdays, a grievance procedure, and removal of one-way mirrors from peep show booths
1997 – At least 98 villagers are killed by the Armed Islamic Group of Algeria GIA in the Rais massacre, Algeria.
1998 – Northwest Airlines pilots, after years of concessions to help the airline, begin what is to become a 2-week strike for higher pay
2003 – Ayatollah Sayed Mohammed Baqir al-Hakim, the Shia Muslim leader in Iraq, is assassinated in a terrorist bombing, along with nearly 100 worshippers as they leave a mosque in Najaf.
2005 – Hurricane Katrina devastates much of the U.S. Gulf Coast from Louisiana to the Florida Panhandle, killing an estimated 1,836 people and causing over $108 billion in damage.
BIRTHS
1632 – John Locke, English physician and philosopher (d. 1704)
1809 – Oliver Wendell Holmes, Sr., American physician and author (d. 1894)
1915 – Ingrid Bergman, Swedish-English actress and singer (d. 1982)
1920 – Charlie "Bird" Parker, jazz saxophonist
1923 – Richard Attenborough, English actor, director, and producer (d. 2014)
1924 – Dinah Washington, American singer and pianist (d. 1963)
1935 – William Friedkin, American director, producer, and screenwriter
1939 – Joel Schumacher, American director, producer, and screenwriter
1940 – James Brady, American politician and activist, 15th White House Press Secretary (d. 2014)
1956 – GG Allin, American singer-songwriter (The Murder Junkies and The Jabbers) (d. 1993)
1958 – Michael Jackson, American singer-songwriter, producer, dancer, and actor (The Jackson 5) (d. 2009)
1968 – Meshell Ndegeocello, German-American singer-songwriter
DEATHS
1877 – Brigham Young, American religious leader, 2nd President of The Church of Jesus Christ of Latter-day Saints (b. 1801)
1968 – Ulysses S. Grant III, American general (b. 1881)
1976 – Jimmy Reed, American singer-songwriter and guitarist (b. 1925)
1982 – Ingrid Bergman, Swedish-English actress and singer (b. 1915) 1
987 – Lee Marvin, American actor and singer (b. 1924)
1992 – Félix Guattari, French philosopher and theorist (b. 1930)
Sources: The People History; This Day in Labor History; Wikipedia List of Historical Anniversaries; This Day in Women's History; This Day in African History;History.com; History Orb; Yenoba; Selected Black Facts; Phil Konstantin's North American Indian History; and This Day in Music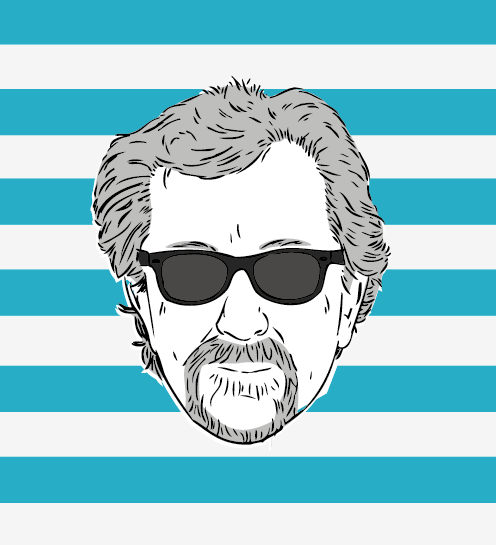 The Marc Steiner Show currently airs on The Real News Network. The show covers the topics that matter, engaging real voices, from Charm City to Cairo and beyond. Email us to share your comments with us.