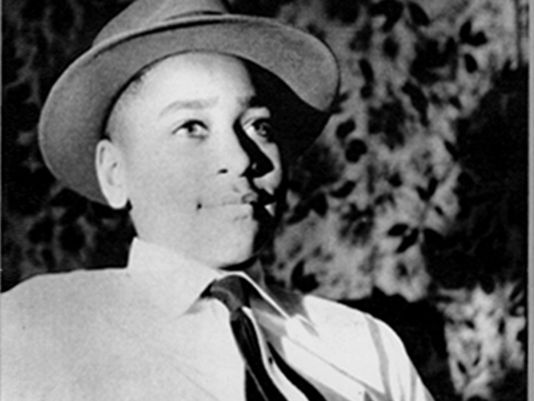 Podcast: Play in new window | Download
Subscribe: RSS
August 28, 2014 – Segment 1
Marc shares some of the events that happened on this day in history, including the Slavery Abolition Act, which banned slavery throughout the British Empire in 1833, the kidnapping of Emmett Till, and Martin Luther King Jr. delivering his "I Have a Dream" speech.
Events:
1565: Leading an expedition of 1,500 soldiers and colonists, Pedro Menendez de Aviles lands on the coast of Florida. His mission is to defeat the Protestants in the area, and to claim the land for Spain. Next month he establishes the town of St. Augustine.
1830 – The Baltimore and Ohio Railroad's new Tom Thumb steam locomotive races a horse-drawn car, presaging steam's role in US railroads.
1833: Assiniboines attack Piegan Indians at Fort McKensie.
1833 – The Slavery Abolition Act 1833 receives Royal Assent, abolishing slavery through most the British Empire.
1862: Belle Boyd released from a Union prison in Washington, DC
1879 – Cetshwayo, last king of the Zulus, is captured by the British.
1898 – Caleb Bradham invents the carbonated soft drink that will later be called "Pepsi-Cola".
1909 – A group of mid-level Greek Army officers launches the Goudi coup, seeking wide-ranging reforms.
1913: At The Hague (International Court of Justice), Queen Wilhelmina opened the Peace Palace, a gift from Andrew Carnegie, to house the Permanent Court of Arbitration (established 1899).
1917: Ten suffragists arrested for picketing at the White House
1940, 28 August – World War II: East Africa – Italian bases in Somaliland are bombed by the South African Airforce flying out from Kenya.
1955 – Emmett Till was kidnapped in Money, MS, on this date in 1955, after being accused of whistling at a white woman.  The 14-year-old's body was found four days later.  He had been brutally murdered. Emmett Louis Till (July 25, 1941 – August 28, 1955) was an African-American boy who was murdered in Mississippi at the age of 14 after reportedly flirting with a white woman. Till was from Chicago, Illinois, visiting his relatives in Money, Mississippi, in the Mississippi Delta region, when he spoke to 21-year-old Carolyn Bryant, the married proprietor of a small grocery store there. Several nights later, Bryant's husband Roy and his half-brother J. W. Milam went to Till's great-uncle's house. They took Till away to a barn, where they beat him and gouged out one of his eyes, before shooting him through the head and disposing of his body in the Tallahatchie River, weighting it with a 70-pound (32 kg) cotton gin fan tied around his neck with barbed wire. Three days later, Till's body was discovered and retrieved from the river.
1963 – Dr. Martin Luther King, Jr., Baptist minister and civil rights activist, delivered his famous "I Have A Dream" speech to over 250,000 at the Lincoln Memorial during the "March on Washington" on this date in 1963.
1963 – The "March on Washington," the largest demonstration in U.S. history at the time, began on this date in 1963. The AFL-CIO did not endorse the march, but several affiliated unions did
1964 – The Philadelphia race riot begins.
1997 – Proposition 209, a California statute that virtually eliminates Affirmative Action, went into effect on this date in 1997-ironically, the 34th anniversary of the "March on Washington."  The Rev. Jesse Jackson led nearly 7,000 people in a "Save the Dream March" across the San Francisco Golden Gate Bridge in protest of the Proposition.
1997 – Thousands of Haitians marched from Brooklyn to Manhattan, on this date in 1997, to protest the savage beating and sexual assault of Abner Louima, a 30-year-old Haitian immigrant who was tortured by New York City police officers.
2008 – Barack Obama officially accepted the Democratic Presidential Nomination and spoke to over 80,000 people at the DNC convention in Denver, CO on this date in 2008.
Born on this day in history:
1774 – Elizabeth Ann Bayley Seton, S.C., (August 28, 1774 – January 4, 1821) was the first native-born citizen[1] of the United States to be canonized by the Roman Catholic Church (September 14, 1975).[2] She established the first Catholic school in the nation, at Emmitsburg, Maryland, where she founded the first American congregation of religious sisters, the Sisters of Charity.
1831: Lucy Ware Webb Hayes born (First Lady) She said: Justice and Mercy should go together. — Lucy Hayes, First Lady  – 1865 – about the Civil War
1952 – Rita Dove, educator and 1987 "Pulitzer Prize" winner for her collection Thomas and Beulah, was born in Akron, OH, on this date in 1952.
Died on this day in history:
1933: Cecile de Wentworth died (painter)
Music History
1963 : Martin Luther King delivers his famous "I Have A Dream" speech at the Lincoln Memorial in Washington, DC. The music connection: Peter, Paul and Mary play their hit version of Bob Dylan's "Blowin' In The Wind" before King speaks.
1986 : Tina Turner receives a star on the Hollywood Walk of Fame.
2004 : Lou Rawls is awarded an honorary doctorate in from Ohio's Wilberforce University in recognition of his charity work with the United Negro College Fund and his "lifelong service to the education of historically disadvantaged populations."
1968 : The Doors' "Hello I Love You" is certified gold.
1973 : Deep Purple's "Smoke On The Water" is certified gold.
1961 : Joe Dowell's "Wooden Heart (Muss I Denn)" hits #1.
1971 : John Denver's first hit, "Take Me Home Country Roads," peaks at #2 on the Hot 100.
1965 : Bob Dylan plays "Desolation Row" for the first time at the Forest Hills Music Festival in Queens, New York.
1984 : With over one million ticket sales in only two months, the Jacksons' reunion tour, entitled Victory, becomes the most successful concert tour of all time.
1986 : The anti-corporate-pollution benefit concert Get Tough On Toxics is held in Long Beach, CA, featuring members of Eagles, Fleetwood Mac, and Neil Young.
1964 : The Beatles smoke pot for the first time, which is supplied by Bob Dylan, who joins the band after one of their concerts in New York state. Dylan is surprised they haven't tried it before, as he thought they sang "I get high" in their song "I Want To Hold Your Hand," when it was really "I can't hide."
1931 : Luis Russell Orchestra records "You Rascal, You."
1968 : The Beatles record "Dear Prudence."
1961 : The Marvelettes release "Please Mr. Postman."
Music History BIRTHDAYS:
1890 : Poet and composer Ivor Gurney.
1904 : Swing/Jazz musician Ernie Fields is born in Nacogdoches, Texas. Raised in Oklahoma, he would be known as bandleader to Tulsa-based Royal Entertainers.
1925 : Donald O'Connor
1925 : Billy Grammer
1931 : Clem Cattini (The Tornadoes)
1937 : John Perkins (The Crew Cuts)
1943 : Anne "Honey" Lantree (The Honeycombs)
1943 : Actor/singer David Soul is born David Richard Solberg Jr in Chicago, Illinois. Soul played "Hutch" to Paul Michael Glaser's "Starsky" in the '70s crime series, Starsky & Hutch.
1946 : Ken Andrew (Middle Of The Road)
1948 : Danny Seraphine (Chicago)
1949 : Martin Lamble (Fairport Convention)
1951 : Wayne Osmond (of The Osmonds) is born in Ogden, Utah.
1952 : Dave Hlubek (Molly Hatchet)
1965 : Shania Twain
1969 : Paul and Linda McCartney have their first child: a daughter named Mary, named after Paul's mother.
1982 : LeAnn Rimes
Music History DEATHS:
1967 : In San Francisco, Grateful Dead, along with Janis Joplin's group Big Brother & the Holding Company, play the funeral of a Hell's Angel killed after being hit by a car.
1981 : Guy Stevens (music producer/manager) dies of a prescription drug overdose in South London, England, at age 38. He produced The Clash's third album, London Calling.
2009 : Adam "DJ AM" Goldstein dies of what is ruled as an accidental overdose at age 36 in New York City.
Sources: The People History; This Day in Labor History; Wikipedia List of Historical Anniversaries; This Day in Women's History; This Day in African History;History.com; History Orb; Yenoba; Selected Black Facts; Phil Konstantin's North American Indian History; and This Day in Music