Podcast: Play in new window | Download
Subscribe:
August 27, 2014 – Segment 1
Marc talks about what happened on this day in history, including the day petroleum was discovered in Titusville, Pennsylvania, the day W.E.B. Du Bois died, and the birthday of President Lyndon B. Johnson.
Today is
Independence Day, celebrates the independence of Moldova from the USSR in 1991
Lyndon Baines Johnson Day (Texas)
On this day
1798 –Wolfe Tone's United Irish and French forces clash with the British Army in the Battle of Castlebar, resulting in the creation of the French puppet Republic of Connacht
1832 –Black Hawk, leader of the Sauk tribe of Native Americans, surrenders to U.S. authorities, ending the Black Hawk War
1859 –Petroleum is discovered in Titusville, Pennsylvania leading to the world's first commercially successful oil well
1883 –the island volcano Krakatoa erupted and the resulting tidal waves claimed 36,000 lives on the Indonesian islands of Java and Sumatra
1861 –American Civil War: Union forces attack Cape Hatteras, North Carolina
1916 –Romania declares war on Austria0-Hungary, entering World War I as one of the Allied nations
1918 –Mexican Revolution: U.S. Army forces skirmish against Mexican Carrancistas and their German advisors in the only ballet of World War I fought on American soil
1921 –The British install the son of Sharif Hussein bin Ali (leader of the Arab Revolt of 1916 against the Ottoman Empire) as King Faisal I of Iraq
1927 –Five Canadian women file a petition to the Supreme Court of Canada, asking, "Does the word 'Persons' in Section 24 of the British North America Act, 1867, include female persons?"
1928 –The Kellogg-Briand Pact outlawing war is signed by the first 15 nations to do so. Ultimately sixty-one nations will sign it.
1962 –The United States launched the Mariner 2 space probe, which flew past Venus the following December
1963 –William Edward Burghardt Du Bois, civil rights activist. Historian and author died.
1963 –Garrett Augustus Morgan, Sr. inventor and entrepreneur, died.
1971 –An attempted coup d'état fails in the African nation of Chad. The government of Chad accuses Egypt of playing a role in the attempt and break off diplomatic relations.
1975 –Haile Selassie, the last emperor of Ethiopia's, 3,000 year old monarchy died in Addis Ababa almost a year after being overthrown
1979 –Norman W. Lewis, painter scholar and educator died.
1979 –A Provisional Irish Republican Army bomb kills British retired admiral Louis Mountbatten and three others while they are boating on holiday in Sligo, Republic of Ireland. Shortly after, 18 British Army soldiers are killed in an ambush near Warrenpoint, Northern Ireland.
1982 –Turkish military diplomat Colonel Atilla Altkat is shot and killed in Ottawa, Canada. Justice Commandos Against Armenian Genocide claim responsibility, saying they are avenging the massacre of 1.5 million Armenians in the 1915 Armenian Genocide.
1985 -The Nigerian government is peacefully overthrown by Army Chief of Staff Major General Ibrahim Babangida
1991 –The European Community recognizes the independence of the Baltic states of Estonia, Latvia and Lithuania
1991 –Moldova declares independence from the USSR
1996 –Francis Gregory Alan Morris, television and movie actor, died.
2003 –Mars makes its closest approach to Earth in nearly 60,000 years, passing 34,646,418 miles distant
2008 –Sen. Barack Obama of Illinois was nominated for president by the Democratic National Convention in Denver
2009 –The Burmese military junta and ethnic armies begin three days of violent clashes in the Kokang Special Region
Birthdays
1637 –Charles Calvert, 3rd Baron Baltimore, English politician, 2nd Proprietor of Maryland
1770 –George Wilhelm Friedrich Hegel, German philosopher
1809 –Hannibal Hamlin, American politician, 15th Vice President of the United States
1865 –Charles G. Dawes, American general and politician, 30th vice President of the United States, Nobel Prize laureate
1875 –Katharine McCormick, American biologist, philanthropist, and activist
1877 –Charles Rolls, English engineer and businessman, co-founded Rolls Royce Limited
1899 -C.S. Forester, Egyptian-English author
1908 –Lyndon B. Johnson, American commander and politician, 36th President of the United States
1918 –Simeon Booker, award winning journalist
1929 –Ira Levin, American author, playwright, and composer
1939 –William Least Heat-Moon, American author
This day in Music: born on this day
1909 –Lester Willis Young, hall of fame jazz tenor saxophonist and clarinetist, born in Woodville, Mississippi
1941 –Caesaria Evora, Grammy Award winning singer, born in Mindelo Cape Verde
1961 –Yolanda Yvette Adams, Grammy Award winning gospel music singer and author, born in Houston Texas
Sources: The People History; This Day in Labor History; Wikipedia List of Historical Anniversaries; This Day in Women's History; This Day in African History;History.com; History Orb; Yenoba; Selected Black Facts; Phil Konstantin's North American Indian History; and This Day in Music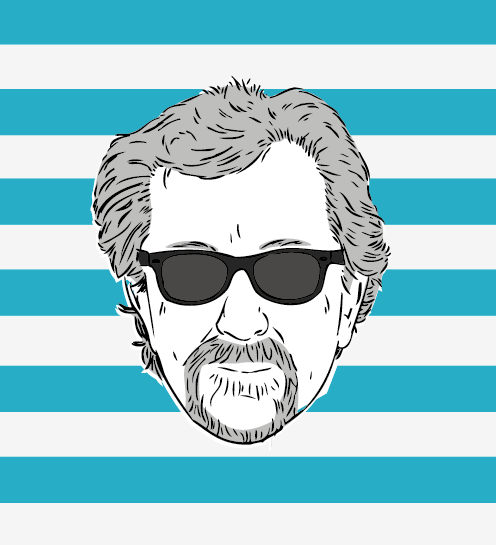 The Marc Steiner Show currently airs on The Real News Network. The show covers the topics that matter, engaging real voices, from Charm City to Cairo and beyond. Email us to share your comments with us.