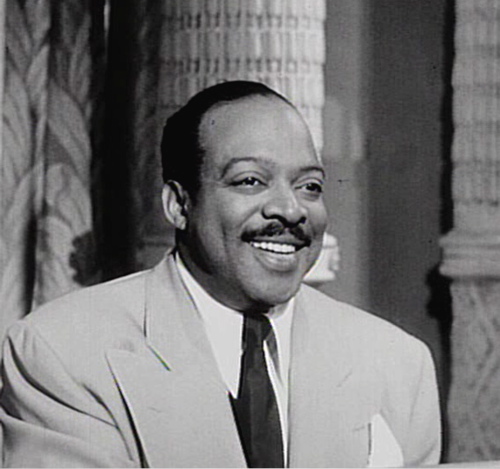 Podcast: Play in new window | Download
Subscribe: RSS
August 21, 2014 – Segment 1
Marc talks about what happened on this day in history, including the day the Tlingit Indians destroyed Fort Selkirk, the day the Ruby Ridge Standoff began in Idaho, and the birthday of Count Basie.
Today is
Nino Aquino Day, (Philippines)
On This Day
1770- James Cook formally claims eastern Australia for Great Britain, naming it New South Wales
1831 –Nat Turner leads black slaves and free blacks in a rebellion
1843 –Henry Highland Garnet delivers his "Call to Rebellion" speech at the National Negro Convention. Called for enslaved blacks to act for themselves to achieve total emancipation.
1852 –Tlingit Indians destroy Fort Selkirk, Yukon Territory
1863 –Lawrence, Kansas is destroyed by Confederate guerrillas
1878 –The American Bar Association was founded in Saratoga, N.Y
1888 –The first successful adding machine in the United States is patented by William Seward Burroghs
1897 –Oldsmobile Automobiles founded today
1910 –George Franklin Gran. Pioneering dentist and inventor of the golf tee, died.
1911 –The Mona Lisa is stolen by a Louvre employee
1918 –World War I: The Second Battle of the Somme begins
1959 –Dwight D. Eisenhower signs an executive order proclaiming Hawaii the 50th State of the Union.
1963 – XaLoi Pagoda raids: Republic of Vietnam Speial Forces loyal to brother of President Ngo Dinh Diem. Vandalies Buddhist Pagodas across the country arresting thousands and leaving hundreds day
1968 –The family of James Anderson, Jr. Is presented with the Congressional Medal of Honor, making him the first African American United States Marine to receive the honor.
1969 – Denis Michael Rohan, sets the Al-Aqsa Mosque on fire, a major catalyst of the formation of the Organization of Islamic Cooperation.
1983 –Philippine opposition leader Benigno Aquino, Jr. is assassinated at the Manila International Airports
1987 –Sgt. Clayton Lonetree, the first Marine ever court-martialed for, spying was convicted in Quantico, VA., of passing secrets to the KGB
1991 –Latvia declares renewal of its full independence after the occupation of Soviet Union
1992 –Ruby Ridge Standoff in Idaho, 11 day siege began at the cabin of white separatist Randy Weaver
1998 –Juanita Kidd Stout, the first African American woman elected to judge and the first to serve on a state Supreme court, died.
2001 –NATO send a peace-keeping force to the Former Yugoslav Republic of Macedonia
2002 – Jury in San Diego convicted David Westerfield of kidnapping and killing, 7-year-old Danielle van Dam
2006 –British prosecutors announced that 11 people had been charged in an alleged plot to blow up trans-Atlantic jetliners bound for the United States.
2009 –Leaders of the Evangelical Lutheran Church in America voted to lift a ban that prohibited sexually active gays and lesbians from serving as ministers.
2013 – Hundreds are reported killed by chemical attacks in the Ghouta region of Syria
Birthday
1725 –Jean-Baptiste Greuze, French painter
1854 –Frank Andrew Munsey, American newspaper and magazine publisher
1872 –Audrey Beardsley, English illustrator; leader in the Aestheticism movement
1896 –Roark Bradford, American novelist and shorty story writer
1904 –Count Basie, American pianist and Composer
1936 –Wilton Norman "Wilt "Chamberlain, hall of fame basketball player, was born in Philadelphia, PA.
1939 –Festus Gontebanye Mogae, former president of the Republic of Botswana, born in Serowe, Botswana.
1986 -Usain six-time Olympic gold medalist, born on this day in Trelawney Jamaica
Sources: The People History; This Day in Labor History; Wikipedia List of Historical Anniversaries; This Day in Women's History; This Day in African History;History.com; History Orb; Yenoba; Selected Black Facts; Phil Konstantin's North American Indian History; and This Day in Music