Podcast: Play in new window | Download
Subscribe:
August 19, 2014 – Segment 1
Marc talks about what happened on this day in history, including the day news broke on the East Coast about the gold rush in California, the day Radio Caroline was raided, and the birthday of singer and harmonica player Lynwood Slim.
EVENTS
295 BC – The first temple to Venus, the Roman goddess of love, beauty and fertility, is dedicated by Quintus Fabius Maximus Gurges during the Third Samnite War.
1612 – The "Samlesbury witches", three women from the Lancashire village of Samlesbury, England, are put on trial, accused of practicing witchcraft, one of the most famous witch trials in British history.
1692 – Salem witch trials: in Salem, Province of Massachusetts Bay, five people, one woman and four men, including a clergyman, are executed after being convicted of witchcraft.
1839 – The French government announces that Louis Daguerre's photographic process is a gift "free to the world".
1848 – California Gold Rush: the New York Herald breaks the news to the East Coast of the United States of the gold rush in California (although the rush started in January).
1854 – The First Sioux War begins when United States Army soldiers kill Lakota chief Conquering Bear and in return are massacred.
1862 – American Indian Wars: during an uprising in Minnesota, Lakota warriors decide not to attack heavily-defended Fort Ridgely and instead turn to the settlement of New Ulm, killing white settlers along the way.
1895 – American Frontier murderer and outlaw John Wesley Hardin is killed by an off-duty policeman in a saloon in El Paso, Texas.
1909 – First edition of IWW Little Red Song Book published
1919 – Afghanistan gains full independence from the United Kingdom.
1934 – The creation of the position Führer is approved by the German electorate with 89.9% of the popular vote.
1940 – First flight of the B-25 Mitchell medium bomber.
1944 – World War II: Liberation of Paris – Paris, France rises against German occupation with the help of Allied troops.
1945 – August Revolution: Viet Minh led by Ho Chi Minh take power in Hanoi, Vietnam.
1953 – Cold War: The CIA and MI6 help to overthrow the government of Mohammad Mosaddegh in Iran and reinstate the Shah Mohammad Reza Pahlavi.
1987 – Hungerford massacre: in the United Kingdom, Michael Ryan kills sixteen people with a semi-automatic rifle and then commits suicide.
1989 – Polish president Wojciech Jaruzelski nominates Solidarity activist Tadeusz Mazowiecki to be the first non-communist prime minister in 42 years.
1989 – Radio Caroline, the offshore pirate station in the North Sea, is raided by British and Dutch governments.
1989 – Several hundred East Germans cross the frontier between Hungary and Austria during the Pan-European Picnic, part of the events that began the process of the Fall of the Berlin Wall.
1991 – Dissolution of the Soviet Union, August Coup: Soviet President Mikhail Gorbachev is placed under house arrest while on holiday in the town of Foros, Ukraine.
1991 – Crown Heights riot: Black groups target Hasidic Jews on the streets of Crown Heights in New York, New York for three days, after two black children were hit by a car driven by a Hasidic man.
1999 – In Belgrade, Yugoslavia, tens of thousands of Serbians rally to demand the resignation of Federal Republic of Yugoslavia President Slobodan Milošević.
2002 – Khankala Mi-26 crash: A Russian Mil Mi-26 helicopter carrying troops is hit by a Chechen missile outside Grozny, killing 118 soldiers.
2003 – A car-bomb attack on United Nations headquarters in Iraq kills the agency's top envoy Sérgio Vieira de Mello and 21 other employees.
2003 – A suicide attack on a bus in Jerusalem, Israel, planned by Hamas, kills 23 Israelis, seven of them children, in the Shmuel HaNavi bus bombing.
2009 – A series of bombings in Baghdad, Iraq, kills 101 and injures 565 others.
2010 – Operation Iraqi Freedom ends, with the last of the United States brigade combat teams crossing the border to Kuwait.
BIRTHS
1871 – Orville Wright, American pilot, inventor, and businessman, co-founded the Wright Company (d. 1948)
1883 – Coco Chanel, French fashion designer, founded the Chanel Company (d. 1971)
1902 – Ogden Nash, American poet and author (d. 1971) 1930 – Frank McCourt, American author and educator (d. 2009)
1939 – Ginger Baker, English drummer and songwriter (Cream, Blind Faith, Blues Incorporated, and Atomic Rooster)
1940 – Johnny Nash, American singer-songwriter and actor
1946 – Bill Clinton, American politician, 42nd President of the United States
1948 – Tipper Gore, American author and photographer, co-founded the Parents Music Resource Center
1953 – Lynwood Slim, American singer and harmonica player
1969 – Nate Dogg, American rapper and actor (213) (d. 2011)
1970 – Fat Joe, American rapper and actor (Terror Squad and Diggin' in the Crates Crew)
1982 – J. J. Hardy, American baseball player for the Baltimore Orioles
DEATHS
1936 – Federico García Lorca, Spanish poet, playwright, and director (b. 1898)
1937 – Joe Lydon, American boxer (b. 1878)
1959 – Blind Willie McTell, American singer-songwriter and guitarist (b. 1901)
1977 – Groucho Marx, American comedian, actor, and singer (b. 1890)
1980 – Otto Frank, German-Swiss businessman (b. 1889)
2008 – LeRoi Moore, American saxophonist and songwriter (Dave Matthews Band) (b. 1961)
Sources: The People History; This Day in Labor History; Wikipedia List of Historical Anniversaries; This Day in Women's History; This Day in African History;History.com; History Orb; Yenoba; Selected Black Facts; Phil Konstantin's North American Indian History; and This Day in Music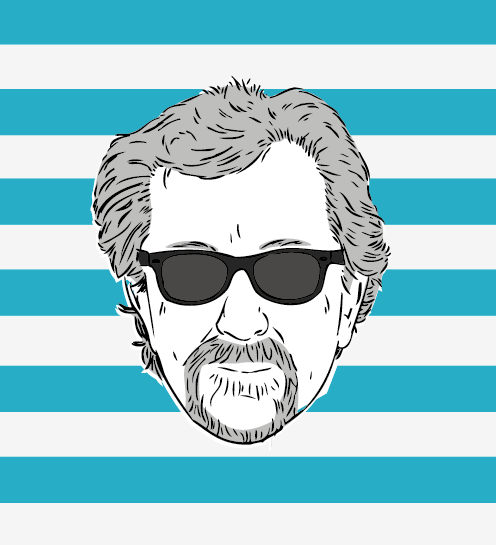 The Marc Steiner Show currently airs on The Real News Network. The show covers the topics that matter, engaging real voices, from Charm City to Cairo and beyond. Email us to share your comments with us.