Podcast: Play in new window | Download
Subscribe:
August 15, 2014 – Segment 1
Marc talks about what happened on this day in history, including the day the Republic of the Congo gained its independence, the day the Panama Canal opened and the day Belgian painter René Magritte died.
EVENTS
1040 – King Duncan I is killed in battle against his first cousin and rival Macbeth. The latter succeeds him as King of Scotland.
1057 – King Macbeth is killed at the Battle of Lumphanan by the forces of Máel Coluim mac Donnchada.
1812 – War of 1812: The Battle of Fort Dearborn is fought between United States troops and Potawatomi at what is now Chicago, Illinois.
1824 – The Marquis de Lafayette, the last surviving French general of the American Revolutionary War, arrives in New York and begins a tour of 24 states.
1843 – The Cathedral of Our Lady of Peace in Honolulu, Hawaii is dedicated. Now the cathedral of the Roman Catholic Diocese of Honolulu, it is the oldest Roman Catholic cathedral in continuous use in the United States.
1914 – A male servant of American architect Frank Lloyd Wright sets fire to the living quarters of the latter's Wisconsin home, Taliesin, murders seven people and burns the living quarters to the ground.
1914 – The Panama Canal opens to traffic with the transit of the cargo ship SS Ancon.
1915 – A story in New York World newspaper reveals that the Imperial German government had purchased excess phenol from Thomas Edison that could be used to make explosives for the war effort and diverted it to Bayer for aspirin production.
1939 – The Wizard of Oz premieres at Grauman's Chinese Theater in Los Angeles, California.1940 – An Italian submarine torpedoes and sinks the Greek cruiser Elli at Tinos harbor during peacetime, marking the most serious Italian provocation prior to the outbreak of the Greco-Italian War in October.
1941 – Corporal Josef Jakobs is executed by firing squad at the Tower of London at 07:12, making him the last person to be executed at the Tower for espionage.
1947 – India gains Independence from the British Indian Empire after near 90 years of Crown rule and joins the Commonwealth of Nations.
1947 – Founder of Pakistan, Muhammad Ali Jinnah is sworn in as first Governor-General of Pakistan in Karachi.
1948 – The Republic of Korea is established south of the 38th parallel north.
1960 – Republic of the Congo (Brazzaville) becomes independent from France.
1962 – Shady Grove Baptist Church was burned in Leesburg, Georgia.
1963 – President Fulbert Youlou is overthrown in the Republic of the Congo, after a three-day uprising in the capital.
1969 – Woodstock rock and roll concert opens.
1970 – Patricia Palinkas becomes the first woman to play professionally in an American football game.
1971 – President Richard Nixon completes the break from the gold standard by ending convertibility of the United States dollar into gold by foreign investors.
1971 – Bahrain gains independence from the United Kingdom.
1973 – Vietnam War: The United States bombing of Cambodia ends.
1974 – Yuk Young-soo, First Lady of South Korea, is killed during an apparent assassination attempt upon President, Park Chung-hee.
1975 – Bangladesh's founder Sheikh Mujibur Rahman is killed along with most members of his family during a military coup.
1975 – Joanne Little acquitted of murder charges in the August 27, 1974, killing of a white jailer. The defense said she stabbed the jailer with an ice pick after he made sexual advances.
1979 – Andrew Young resigned under pressure as UN ambassador after unauthorized meeting with representatives of the Palestine Liberation Organization. Resignation created a storm of controversy and divided the Black and Jewish communities.
1984 – The Kurdistan Workers' Party in Turkey starts a campaign of armed attacks upon the Turkish military with an attack on police and gendarmerie bases in Şemdinli and Eruh
1995 – In South Carolina, Shannon Faulkner becomes the first female cadet matriculated at The Citadel (she drops out less than a week later).
1998 – Omagh bombing in Northern Ireland, the worst terrorist incident of The Troubles.
1999 – Beni Ounif massacre in Algeria: some 29 people are killed at a false roadblock near the Moroccan border, leading to temporary tensions with Morocco.
2005 – Israel's unilateral disengagement plan to evict all Israelis from the Gaza Strip and from four settlements in the northern West Bank begins.
2007 – An 8.0-magnitude earthquake off the Pacific coast devastates Ica and various regions of Peru killing 514 and injuring 1,090.
2013 – At least 27 people are killed and 226 injured in an explosion in southern Beirut near a complex used by Lebanon's militant group Hezbollah in Lebanon. A previously unknown Syrian Sunni group claims responsibility in an online video.
2013 – The Smithsonian announces the discovery of the olinguito, the first new carnivoran species found in the Americas in 35 years.
BIRTHS
1769 – Napoleon, French general and emperor (d. 1821)
1879 – Ethel Barrymore, American actress (d. 1959)
1881 – Alfred Wagenknecht, German-American activist (d. 1956)
1912 – Amir Khan, Indian singer (d. 1974)
1917 – Óscar Romero, Salvadoran archbishop (d. 1980)
1924 – Phyllis Schlafly, American activist
1925 – Oscar Peterson, jazz musician, born
1933 – Bobby Helms, American singer and guitarist (d. 1997)
1934 – Bobby Byrd, American singer-songwriter and producer (The Famous Flames) (d. 2007)
1938 – Maxine Waters, American educator and politician
1940 – Gudrun Ensslin, German militant leader, founded Red Army Faction (d. 1977)
1946 – Jimmy Webb, American singer-songwriter and pianist
1954 – Stieg Larsson, Swedish journalist and author (d. 2004)
1964 – Melinda Gates, American businesswoman and philanthropist, co-founded the Bill & Melinda Gates Foundation
1972 – Ben Affleck, American actor, director, producer, and screenwriter
1990 – Jennifer Lawrence, American actress
DEATHS
1057 – Macbeth, King of Scotland
1935 – Will Rogers, American actor, singer, and screenwriter (b. 1879)
1967 – René Magritte, Belgian painter (b. 1898)
1971 – Paul Lukas, Hungarian-American actor and singer (b. 1887)
Sources: The People History; This Day in Labor History; Wikipedia List of Historical Anniversaries; This Day in Women's History; This Day in African History;History.com; History Orb; Yenoba; Selected Black Facts; Phil Konstantin's North American Indian History; and This Day in Music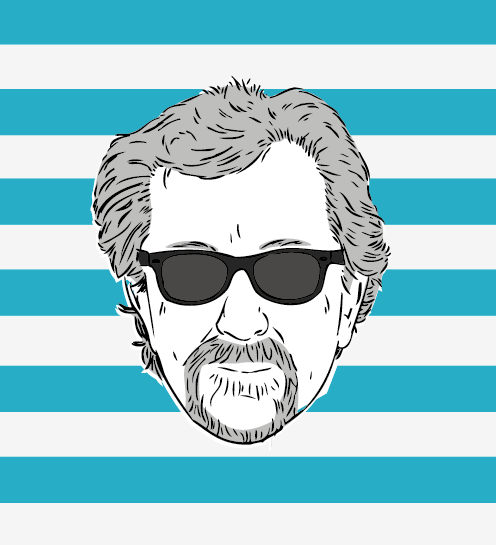 The Marc Steiner Show currently airs on The Real News Network. The show covers the topics that matter, engaging real voices, from Charm City to Cairo and beyond. Email us to share your comments with us.