Podcast: Play in new window | Download
Subscribe: RSS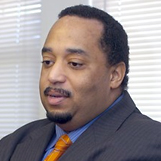 The first half of this week's show features Anthony McCarthy, regular guest and host of The Anthony McCarthy Show on WEAA, and Richard Vatz, Towson professor and associate editor of USA Today Magazine, joining Marc for a discussion of some of today's headlines. The discussion ranged from the war between Georgia and Russia, to the US presidential race, to the Olympics.
For the second part of the show, Marc was joined by Kevin Phillips, a senior strategist for Richard Nixon's 1968 campaign. Today, 40 years later, he offers a wealth of experience and knowledge channeled into scathing criticism, not just of his former political party, but of our entire political and economic systems. He's the author of many books, most recently this year's Bad Money: Reckless Finance, Failed Politics, and the Global Crisis of American Capitalism.
Please click on the podcast player below to listen to this week's Marc Steiner Show now, or click on the mp3 link below to download and listen anytime.