Podcast: Play in new window | Download
Subscribe:
August 12, 2014 – Segment 1
Marc talks about what happened on this day in history, including the day American painter and musician Jean-Michel Basquiat died, the day Isaac Singer was granted a patent for his sewing machine, and the day South Africa was banned from the Olympic Games due to the country's racist policies.
EVENTS
1099 – First Crusade: Battle of Ascalon Crusaders under the command of Godfrey of Bouillon defeat Fatimid forces led by Al-Afdal Shahanshah. This is considered the last engagement of the First Crusade.
1480 – Battle of Otranto: Ottoman troops behead 800 Christians for refusing to convert to Islam; they are later honored in the Church.
1676 – Praying Indian John Alderman shoots and kills Metacomet, the Wampanoag war chief, ending King Philip's War.
1779 – The Royal Navy defeats the Penobscot Expedition with the most significant loss of United States naval forces prior to the attack on Pearl Harbor.
1806 – Santiago de Liniers, 1st Count of Buenos Aires re-takes the city of Buenos Aires, Argentina after the first British invasion.
1831 – French intervention forces William I of the Netherlands to abandon his attempt to suppress the Belgian Revolution.
1851 – Isaac Singer is granted a patent for his sewing machine.
1883 – The last quagga dies at the Artis Magistra zoo in Amsterdam, Netherlands.
1898 – An Armistice ends the Spanish–American War.
1898 – The Hawaiian flag is lowered from ʻIolani Palace in an elaborate annexation ceremony and replaced with the flag of the United States to signify the transfer of sovereignty from the Republic of Hawaii to the United States.
1944 – Waffen-SS troops massacre 560 people in Sant'Anna di Stazzema.
1944 – Nazi German troops end the week-long Wola massacre, during which time at least 40,000 people were killed indiscriminately or in mass executions.
1950 – Korean War: Bloody Gulch massacre—American POWs are massacred by North Korean Army.
1952 – The Night of the Murdered Poets: 13 prominent Jewish intellectuals are murdered in Moscow, Russia, Soviet Union.
1958 – Art Kane photographs 57 notable jazz musicians in the black and white group portrait "A Great Day in Harlem" in front of a Brownstone in New York City.
1964 – South Africa is banned from the Olympic Games due to the country's racist policies.
1965 – Jonathan M. Daniels, white Episcopal seminary student from Massachusetts, killed and Richard F. Morrisroe, white Roman Catholic priest from Chicago, seriously wounded by shotgun blasts fired by white special deputy sheriff in Hayneville, Alabama. They were participating in civil rights demonstrations in Lowndes County.
1969 – Violence erupts after the Apprentice Boys of Derry march in Derry, Northern Ireland, United Kingdom resulting in a three-day communal riot known as the Battle of the Bogside.
1976 – Between 1,000 and 3,500 Palestinians are killed in the Tel al-Zaatar massacre, one of the bloodiest events of the Lebanese Civil War
1977 – The 1977 riots in Sri Lanka, targeting the minority Sri Lankan Tamil people, begin, less than a month after the United National Party came to power. Over 300 Tamils are killed.
1977 – Leader of the Black Consciousness Movemeent In South Africa Stephen Biko was arrested, 1977
1981 – The IBM Personal Computer is released.
1990 – August Wilson's play The Piano Lesson wins the Pulitzer Prize for drama. It is the second Pulitzer Prize for Wilson who also won one for Fences in 1981 and was award the New York Drama Critics Award for Fences, Ma Rainey's Black Bottom, and Joe Turner's Come and Gone.
1992 – Canada, Mexico and the United States announce completion of negotiations for the North American Free Trade Agreement (NAFTA).
BIRTHS
1831 – Helena Blavatsky, Russian theosophist and scholar (d. 1891)
1859 – Katharine Lee Bates, American poet and author (d. 1929)
1860 – Klara Hitler, Austrian mother of Adolf Hitler (d. 1907)
1867 – Edith Hamilton, German-American author and educator (d. 1963)
1880 – Radclyffe Hall, English poet, author, and activist (d. 1943)
1881 – Cecil B. DeMille, American director and producer (d. 1959)
1912 – Samuel Fuller, American actor, director, and screenwriter (d. 1997)
1915 – Michael Kidd, American dancer and choreographer (d. 2007)
1929 – Buck Owens, American singer-songwriter and guitarist (The Buckaroos) (d. 2006)
1948 – Sue Monk Kidd, American author
1949 – Mark Knopfler, Scottish-English singer-songwriter, guitarist, and producer (Dire Straits and The Notting Hillbillies)
1954 – Pat Metheny, American guitarist and songwriter (Pat Metheny Group)
1963 – Sir Mix-a-Lot, American rapper, producer, and actor
1971 – Michael Ian Black, American comedian, actor, director, producer, and screenwriter
1972 – Del the Funky Homosapien, American rapper and producer (Hieroglyphics, Deltron 3030, and Gorillaz)
1973 – Muqtada al-Sadr, Iraqi politician
DEATHS
1827 – William Blake, English poet and painter (b. 1757)
1861 – Eliphalet Remington, American inventor and businessman, founded Remington Arms (b. 1793)
1900 – Wilhelm Steinitz, Austrian chess player (b. 1836)
1944 – Joseph P. Kennedy, Jr., American pilot (b. 1915)
1964 – Ian Fleming, English spy, journalist, and author (b. 1908)
1973 – Walter Rudolf Hess, Swiss physiologist, Nobel Prize laureate (b. 1881)
1973 – Karl Ziegler, German chemist, Nobel Prize laureate (b. 1898)
1982 – Henry Fonda, American actor, singer, and producer (b. 1905)
1988 – Jean-Michel Basquiat, American painter and musician (b. 1960)
1992 – John Cage, American composer (b. 1912)
2007 – Merv Griffin, American actor, singer, and producer, created Jeopardy! and Wheel of Fortune (b. 1925)
2012 – Eileen Beasley, Welsh educator and activist (b. 1921)
Sources: The People History; This Day in Labor History; Wikipedia List of Historical Anniversaries; This Day in Women's History; This Day in African History;History.com; History Orb; Yenoba; Selected Black Facts; Phil Konstantin's North American Indian History; and This Day in Music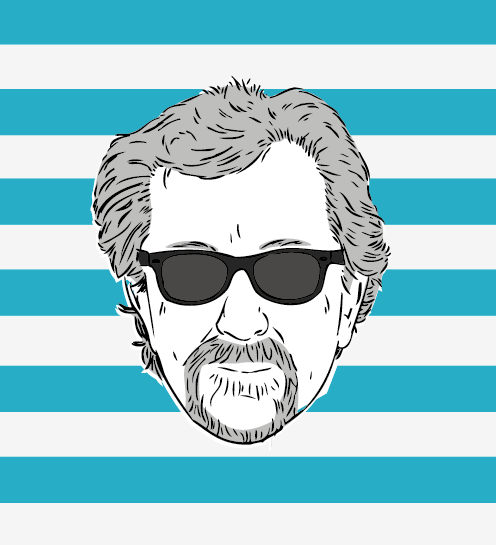 The Marc Steiner Show currently airs on The Real News Network. The show covers the topics that matter, engaging real voices, from Charm City to Cairo and beyond. Email us to share your comments with us.