Podcast: Play in new window | Download
Subscribe: RSS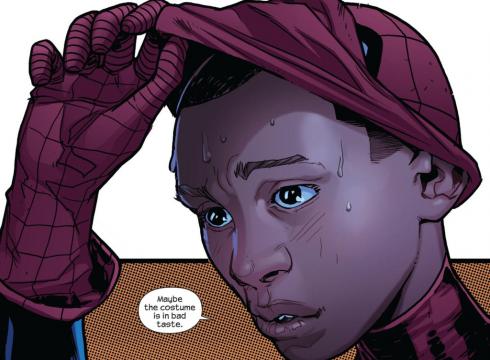 Peter Parker, the legendary comic book alter ego of Spider-Man, is dead.   At least, he's dead in one of the Marvel Comics universes.  And in that universe, his powers now rest in a young man named Miles Morales, who happens to be half African American and half Hispanic.
Today we take a look at the new comic book hero, and the history of racial politics and comic books.
Joining us are:
Dr. Lester Spence, Professor of Political Science at Johns Hopkins University, blogger at www.blacksmyth.com, and self described "comic book guy"
Arturo R. García, Managing Editor at racialicious.com
Sharvonique Fortune, blogger and animator
For a humerous take on the subject, check out comedian Andre Meadows' video.