Podcast: Play in new window | Download
Subscribe: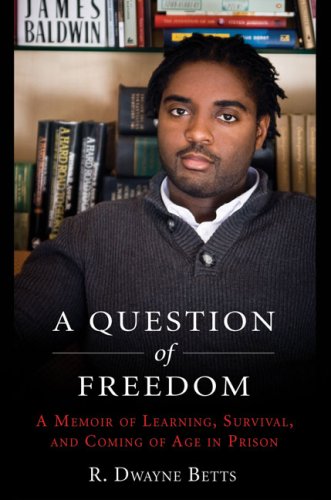 At the age of 16, Dwayne Betts carjacked a man with a friend.  Under Virginia law, he was tried and sentenced as an adult, and spent 8 years in prison.  Now a free man, he has written A Question of Freedom: A Memoir of Learning, Survival, and Coming of Age in Prison. He joins Marc to discuss his book, which confronts profound questions about violence, freedom, race, crime, and the criminal justice system.
Then, we're joined by performance artist and activist Ron Williams.  You can catch Ron performing at Cyclops Books on August 29th.