Podcast: Play in new window | Download
Subscribe: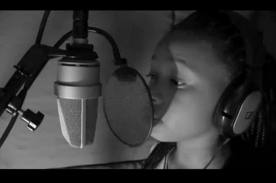 Watoto from the Nile, a hip-hop trio of young girls, formed in 2010 to create an alternative to mainstream rap. They currently have a mixtape titled Life Giving Energy that provides thought-provoking lyrics without the degradation of women or promotion of violence found in many popular rap songs.
They are holding a fundraiser dinner with guest speaker Dick Gregory and his daughter Friday August 12, 2011 at 7PM at The Forum on Primrose Ave, Tubman City(Baltimore) MD 21215. Tickets may be purchased at Concious Heads on  219 E 25 St or Everyone's Place 1356 W North Ave.