Podcast: Play in new window | Download
Subscribe:
August 1, 2014 – Segment 1
Marc talks about what happened on this day in history, including the day slavery was abolished in the British Empire in 1834, the day of the Warsaw Uprising during World War II, and the day Puerto Rican revolutionary Lolita Lebrón passed away.
Events
1192 – Richard the Lionheart landed on Jaffa and defeated the army of Saladin
1498 – Christopher Columbus becomes the first European to visit what is now Venezuela.
1834 – Slavery is abolished in the British Empire as the Slavery Abolition Act 1833 comes into force.
1842 – The Lombard Street Riot erupts in Philadelphia, Pennsylvania, United States.
1914 – The German Empire declares war on the Russian Empire at the opening of World War I. The Swiss Army mobilizes because of World War I.
1944 – World War II: the Warsaw Uprising against the Nazi occupation breaks out in Warsaw, Poland.
1946 – Leaders of the Russian Liberation Army, a force of Russian prisoners of war that collaborated with Nazi Germany, are executed in Moscow, Soviet Union for treason.
1961 – U.S. Defense Secretary Robert McNamara orders the creation of the Defense Intelligence Agency (DIA), the nation's first centralized military espionage organization.
1964 – The former Belgian Congo is renamed the Democratic Republic of the Congo.
1966 – Charles Whitman kills 16 people at the University of Texas at Austin before being killed by the police.
1966 – Purges of intellectuals and imperialists becomes official China policy at the beginning of the Cultural Revolution.
1974 – Cyprus dispute: The United Nations Security Council authorizes the UNFICYP to create the "Green Line", dividing Cyprus into two zones.
1981 – MTV begins broadcasting in the United States and airs its first video, "Video Killed the Radio Star" by The Buggles.
1993 – The Great Mississippi and Missouri Rivers Flood of 1993 comes to a peak.
Births
1626 – Sabbatai Zevi, Montenegrin rabbi, false messiah (d. 1676)
1779 – Francis Scott Key, American lawyer, author, and poet (d. 1843)
1819 – Herman Melville, American author (d. 1891)
1930 – Lionel Bart, English composer (d. 1999)
1930 – Pierre Bourdieu, French sociologist, anthropologist, and philosopher (d. 2002)
1931 – Ramblin' Jack Elliott, American singer-songwriter and guitarist
1932 – Meir Kahane, American rabbi and activist, founded the Jewish Defense League (d. 1990)
1942 – Jerry Garcia, American singer-songwriter and guitarist (Grateful Dead, Legion of Mary, Reconstruction, Old and in the Way, and New Riders of the Purple Sage) (d. 1995)
1951 – Tommy Bolin, American singer-songwriter and guitarist (Deep Purple, Zephyr, and James Gang) (d. 1976)
1953 – Robert Cray, American singer and guitarist
1960 – Chuck D, American rapper and producer (Public Enemy, The Bomb Squad, and Confrontation Camp)
1960 – Suzi Gardner, American singer-songwriter and guitarist (L7)
1960 – Professor Griff, American rapper (Public Enemy and Confrontation Camp)
1963 – Coolio, American rapper, producer, and actor (WC and the Maad Circle)
1989 – Tiffany, American-South Korean singer, dancer, and actress (Girls' Generation and Girls' Generation-TTS)
Deaths
30 BC – Mark Antony, Roman general and politician (b. 83 BC)
1903 – Calamity Jane, American frontierswoman and scout (b. 1853)
1963 – Theodore Roethke, American author and poet (b. 1908)
1970 – Frances Farmer, American actress and singer (b. 1913)
2010 – Lolita Lebrón, Puerto Rican revolutionary(b. 1919)
Sources: The People History; This Day in Labor History; Wikipedia List of Historical Anniversaries; This Day in Women's History; This Day in African History;History.com; History Orb; Yenoba; Selected Black Facts; Phil Konstantin's North American Indian History; and This Day in Music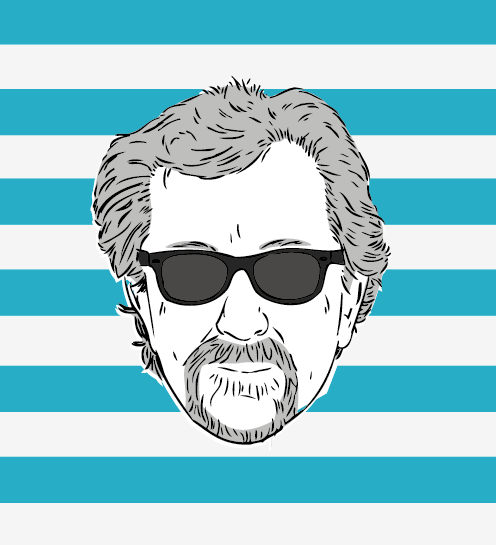 The Marc Steiner Show currently airs on The Real News Network. The show covers the topics that matter, engaging real voices, from Charm City to Cairo and beyond. Email us to share your comments with us.