Podcast: Play in new window | Download
Subscribe:
April 9, 2015 – Segment 1
Marc shares some of the events that happened on this day in history, including the foundation of the African Methodist Episcopal (AME) Church in 1816, a massive teacher strike in Minneapolis in 1970, and the birth of Ralph Ellison.
First Recorded Sound
https://www.youtube.com/watch?v=q7Gi6j4w3DY
That sounded strange, didn't it? Well it turns out that that is the first recorded sound created today in 1860. You can't make it out very well from the quality of the recording, but it is a recording of someone — perhaps phonautograph inventor Édouard-Léon Scott de Martinville — singing the French folk song "Au Clair De La Lune." This sound wasn't intended for playback; Scott wanted to study the acoustics and waveforms of sound. But, the device Scott invented was the earliest known device that could record sound, a technology that would change the way we interact with the world around us.
And two little-recounted events took place in the 1940s that deeply influenced the young civil rights workers of the 1960's:
There was a woman born in Baltimore today in 1917 named Irene Kirkaldy.  In 1944, she refused to give up her seat to a white passenger on a Greyhound bus headed to Baltimore from Virginia. She resisted arrest and a young Thurgood Marshall took her case to the Supreme Court. The Court ruled that forcing Black people to give up their seats in interstate travel was a violation of the Interstate Commerce Clause of the US Constitution.  While most companies ignored the ruling, that decision inspired Rosa Parks and those people who would become the Freedom Riders to take up the Interstate Commerce Clause ruling to confront segregation.
And speaking of Freedom Riders, the first Freedom Rides to integrate busses did not happen in 1961, but in 1947. Twenty-three Black and White civil rights activists from the Fellowship of Reconciliation and Congress of Racial Equality (CORE) tested the case won by Irene Kirkaldy. Both efforts defied the violence of racial terror and inspired the young civil rights workers of SNCC in 1960.
In 1816, the African Methodist Episcopal (AME) Church was founded by representatives of 5 Methodist congregations in Philadelphia.
And we should remember two important pieces of labor history that took place today:
In 1930, the largest vessel in the entire world was organized by the Industrial Workers of the World. The ship was called the Leviathan, and had a crew of 1,700 that became unionized today.
And a massive strike took place today in Minneapolis in 1970 after public school teachers violated court orders and walked out on their classrooms, demanding better pay and the right to organize and collectively bargain. The AFL-CIO supported the strike. The American Legion railed against it and evicted the AFL-CIO from its building. Eventually, the teachers reached a settlement. These actions led to the Public Employment Labor Relations Act being passed in Minnesota, strengthening collective bargaining for all public employees in that state.
And it's the birthday of author Ralph Ellison, one of the most influential writers of the 20th century, who was born today in Oklahoma City in 1914. His book Invisible Man is still relevant and important to wrestle with today.
Paul Robeson's birthday is today. He was born in 1898 in Princeton, New Jersey, and was a star athlete in four sports at Princeton. He spoke 4 African languages and several European languages, he got a law degree, he became a star on stage and screen, he refused to compromise and assimilate as many Black elites did, and he fought against racial terror and supported workers of all races in their struggles. The American government went after him to try and silence him, forcing him before the House Un-American Activities Committee, but he would not bend. They took away his passport, trying to destroy his singing and acting career, but he never bowed to power. He mentored many like Harry Belafonte and stood tall forever. Remembering his spirit today on his birthday, we listen his rendition of "Let My People Go."
Paul Robeson – Let My People Go
https://www.youtube.com/watch?v=gtLcELU1brA
To continue your exploration of this day in history, take a look at some of our favorite sources: Charles H. Wright Museum: Today in Black History; African American Registry; BlackPast; NYTimes on this Day; EyewitnessToHistory.com; The Civil War Trust; Voices in Labor: Today in Labor History; Union Communication Services at The Worker Institute: Today in Labor History; BBC On This Day; The Holocaust History Project; PBS African American World; PBS; Today in Women's History; South African History Online; This Day In North American Indian History; Jewish Virtual Library; The People History; Wikipedia List of Historical Anniversaries; Yenoba; and This Day in Music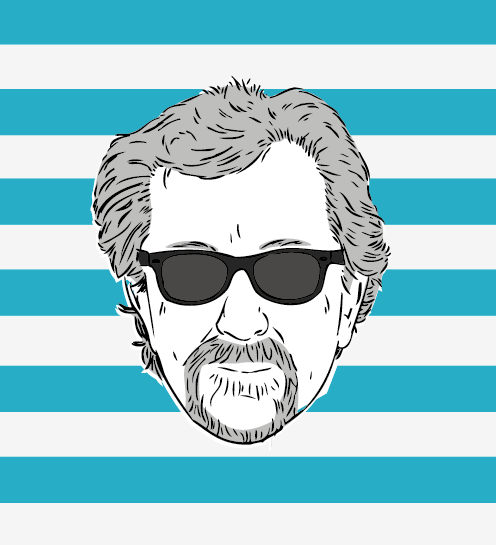 The Marc Steiner Show currently airs on The Real News Network. The show covers the topics that matter, engaging real voices, from Charm City to Cairo and beyond. Email us to share your comments with us.