Podcast: Play in new window | Download
Subscribe: RSS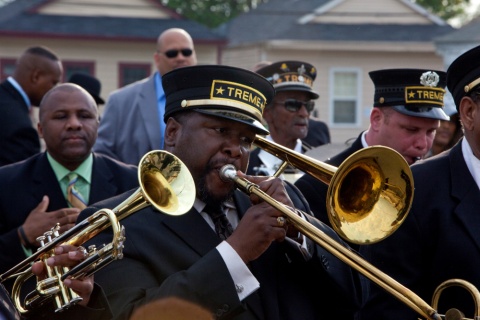 We open our first hour with our weekly finance segment, "Money Matters" with Gary Martin. Today, Gary offers some suggestions on developing a healthier relationship with credit.
Next, we talk with cast and crew from HBO's upcoming series, Treme. Treme explores life among musicians and other residents of the working-class Treme neighborhood in post-Katrina New Orleans. The 80 minute pilot will air on HBO on Sunday, April 11th, 2010 at 10PM, EST.
We'll hear from:
Eric Overmyer, series co-creator and executive producer, who has also written and produced shows including The Wire, Law and Order, and Homicide: Life on the Street.
Clarke Peters, who plays Albert Lambraux on Treme. Clarke also played Lester Freeman on HBO's The Wire.
Wendell Pierce, a New Orleans native, plays Antoine Batiste. Wendell portrayed Bunk Moreland on The Wire.
Martha Thomas' article in this month's Urbanite about Overmyer and Treme can be found here. 
 We'll wrap up the hour talking with Kimberly Armstrong, founder and Executive Director of the Eric R. Villines Advocacy Institute, which works to reform Juvenile Justice. Kimberly lost her 16-year-old son to street violence. We'll discuss the get-tough on gangs bill approved on the 6th by the House of Delegates, which Armstrong opposes, and why it's problematic.
Please see the "Take Action" section of the ACLU Maryland website for contact information and action tools.