Podcast: Play in new window | Download
Subscribe: RSS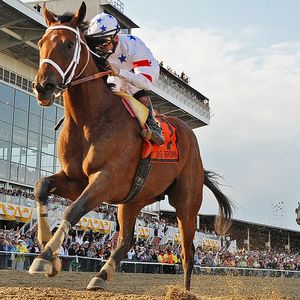 In the second hour of the show today, a panel of community and city leaders discussed the future of Pimlico Race Track and the Preakness Stakes, which were recently put up for auction after their owner, Magna Entertainment Company, declared bankruptcy. The panel debated the merits of the several bids put forward by interested developers, and discussed how the plans would affect nearby residents in Park Heights and Mount Washington.
Our panel was:
Councilwoman Rochelle "Rikki" Spector, who since 1977 has represented Baltimore's Fifth District, which includes the track and the Park Heights and Mount Washington neighborhoods.
Will Hannah, Executive Director of the new Park Heights Community Development Center.
Israel Cason, Executive Director of the I Can't We Can recovery treatment center in Park Heights.
Otis Rolley, Chairman of the Board of the Park Heights Renaissance, the group charged with implementing the Park Heights Master Plan, and President and CEO of the Central Maryland Transportation Alliance.
Aaron Meisner, Resident of Mount Washington and President of the Mount Washington Improvement Association.