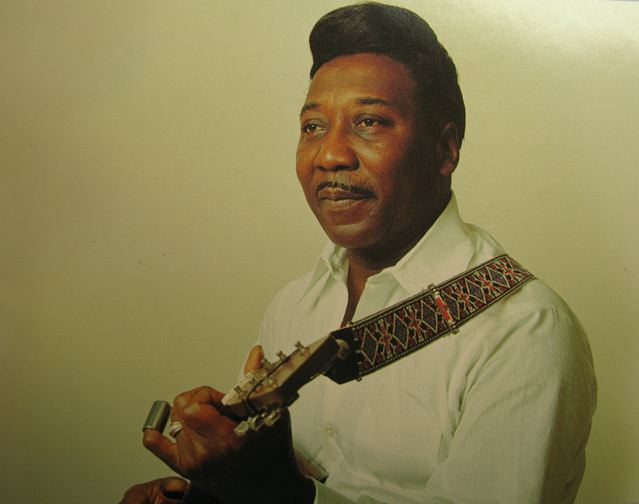 Podcast: Play in new window | Download
Subscribe: RSS
April 30, 2014 – Segment 1
Did you know that on this day in history great American guitarist and singer-songwriter Muddy Waters passed away, Louisiana became a state, and the day graphic photographs of life inside Abu Ghraib prison were released? Marc talks about those events and more on This Day In History.
Beltane, the Gaelic May Day festival, begins at sundown.
EVENTS
1789 – On the balcony of Federal Hall on Wall Street in New York City, George Washington takes the oath of office to become the first elected President of the United States.
1803 – Louisiana Purchase: The United States purchases the Louisiana Territory from France for $15 million, more than doubling the size of the young nation.
1812 – The Territory of Orleans becomes the 18th U.S. state under the name Louisiana. 1838 – Nicaragua declares independence from the Central American Federation.
1863 – Sarah Thompson Garnet becomes the first African American female principal in the New York City public school system.
1864 – Regiment captured rebel battery after fighting rearguard action. Six infantry regiments checked rebel troops at Jenkins' Ferry, Saline River, Arkansas. The troops were enraged by atrocities committed at Poison Spring two weeks ealier, that the Second Kansas Colored Volunteers went into battle shouting, "Remember Poison Spring!"
1871 – The Camp Grant massacre takes place in Arizona Territory.1894 – Coxey's Army reaches Washington, D.C. to protest the unemployment caused by the Panic of 1893.
1900 – Casey Jones dies in a train wreck in Vaughan, Mississippi, while trying to make up time on the Cannonball Express.
1927 – The Federal Industrial Institute for Women opens in Alderson, West Virginia, as the first women's federal prison in the United States.
1937 – The Philippines holds a plebiscite for Filipino women on whether they should be extended the right to suffrage; over 90% would vote in the affirmative.
1938 – The animated cartoon short Porky's Hare Hunt debuts in movie theaters, introducing Happy Rabbit (a prototype of Bugs Bunny).
1945 – World War II: Führerbunker: Adolf Hitler and Eva Braun commit suicide after being married for one day. Soviet soldiers raise the Victory Banner over the Reichstag building.
1948 – In Bogotá, Colombia, the Organization of American States is established.
1963 – The Bristol Bus Boycott is held in Bristol to protest the Bristol Omnibus Company's refusal to employ Black or Asian bus crews, drawing national attention to racial discrimination in the United Kingdom. 1966 – The Church of Satan is established at the Black House in San Francisco, California.
1973 – Watergate scandal: U.S. President Richard Nixon announces that top White House aides H. R. Haldeman, John Ehrlichman and others have resigned.
1975 – Fall of Saigon: Communist forces gain control of Saigon. The Vietnam War formally ends with the unconditional surrender of South Vietnamese president Duong Van Minh.
1982 – Bijon Setu massacre, the killing and burning of 16 monks and a nun belonging to Ananda Marga at Bijon Setu, Calcutta in West Bengal, India on April 30, 1982. Despite the attacks being carried out in broad daylight, no arrests were ever made. After repeated calls for a formal judicial investigation, a single-member judicial commission was set up to investigate the killings in 2012.
1983 – Robert C. Maynard becomes the first African American to gain a controlling interest in a major metropolitan newspaper when he buys the Oakland Tribune from Gannett.
1992 – Bill Cosby's successful show of upper middle class black family life ran its final original episode after an eight season run.
1993 – Monica Seles is stabbed by Günter Parche, an obsessed fan, during a quarterfinal match of the 1993 Citizen Cup in Hamburg, Germany
1995 – U.S. President Bill Clinton becomes the first President to visit Northern Ireland.
2004 – U.S. media release graphic photos of American soldiers abusing and sexually humiliating Iraqi prisoners at Abu Ghraib prison.
2008 – Two skeletal remains found near Yekaterinburg, Russia, are confirmed by Russian scientists to be the remains of Alexei Nikolaevich, Tsarevich of Russia and Grand Duchess Anastasia Nikolaevna, one of his sisters.
2009 – Chrysler files for Chapter 11 bankruptcy.
2009 – Seven people are killed and 17 injured at a Queen's Day parade in Apeldoorn, Netherlands in an attempted assassination on Queen Beatrix.
2012 – The Obama administration's National Labor Relations Board implements new rules to speed up unionization elections. The new rules are largely seen as a counter to employer manipulation of the law to prevent workers from unionizing
BIRTHS
1877 – Alice B. Toklas, American-French businesswoman (d. 1967)
1896 – Reverend Gary Davis, American singer and guitarist (d. 1972)
1910 – Sri Sri, Indian poet and songwriter (d. 1983)
1923 – Percy Heath, American bassist (Heath Brothers and Modern Jazz Quartet) (d. 2005)
1930 – Félix Guattari, French psychotherapist and philosopher (d. 1992)
1938 – Larry Niven, American author
1943 – Bobby Vee, American singer
1945 – Annie Dillard, American author and poet
1945 – Mimi Fariña, American singer-songwriter, guitarist, and activist (d. 2001)
1956 – Lars von Trier, Danish director and screenwriter
1961 – lsiah Lord Thomas is born in Chicago, Ill. One of nine children raised by a single mother, Thomas will become a basketball star, first for Indiana University and later for the Detroit Pistons, where he will lead the team to 1989 and 1990 NBA championships.
1964 – Barrington Levy, Jamaican rapper
DEATHS
1966 – Richard Fariña, American author and singer (b. 1937)
1982 – Lester Bangs, American journalist and author (b. 1949)
1983 – Muddy Waters, American singer-songwriter, guitarist, and bandleader (b. 1913)
1989 – Sergio Leone, Italian director, producer, and screenwriter (b. 1929)
1994 – Richard Scarry, American children's author (b. 1919)
2007 – Zola Taylor, American singer (The Platters) (b. 1938)
Sources: The People History; This Day in Labor History; Wikipedia List of Historical Anniversaries; This Day in Women's History; This Day in African History;History.com; History Orb; Yenoba; Selected Black Facts; Phil Konstantin's North American Indian History; and This Day in Music