Podcast: Play in new window | Download
Subscribe:
April 3, 2014 – Segment 1
Marc talks about what happened on this day in history, including the day Ras Tafari was proclaimed Emperor Haile Selassie of Ethiopia, the day President Harry S. Truman signed the Marshall Plan into law, and the birthday of the"Mother of the Blues," Ma Rainey.
On this day in history:
1860: The Pony Express a new faster mail service using riders on a horseback relay instead of the traditional stagecoaches begins service between St. Joseph, Mo., and Sacramento, Calif. The Pony Express reduced the time for mail to travel from the Atlantic and Pacific coasts to around ten days. After only 1 year in March 1861 after suffering large losses and not gaining the mail contract The Pony Express Company ceased trading.
1865 – Fifth Massachusetts Colored Cavalry and units of the Twenty-fifth Corps were in the vanguard of Union troops entering Richmond. Second Division of Twenty-Fifth Corps helped chase Robert E. Lee's army from Petersburg to Appomattox Court House, April 3-10. The Black division and white Union soldiers were advancing on General Lee's trapped army with fixed bayonets when the Confederate troops surrendered.
1895 – The trial in the libel case brought by Oscar Wilde begins, eventually resulting in his imprisonment on charges of homosexuality.
1922 – Joseph Stalin becomes the first General Secretary of the Communist Party of the Soviet Union.
1930 – Ras Tafari was proclaimed Emperor Haile Selassie of Ethiopia.
1944: The US Supreme Court, in an 8-1 ruling declared that Blacks could not be barred from voting in the Texas Democratic primaries. The high court repudiated the contention that political parties are private associations and held that discrimination aginst Blacks violated the 15th Amendment.
1948: U.S. President Harry S. Truman signs into law the Foreign Assistance Act, commonly known as the Marshall Plan which channeled more than $13 billion in aid to Europe between 1948 and 1951
1961: The Marcels started a three week run at No.1 on the US singles chart with the Rodgers and Heart song 'Blue Moon', also a No.1 in the UK.
1962: In retaliation against a Black Boycott of downtown stores, the Birmingham, AL, City Commission voted not to pay the city's $45,000 share of a $100,000 county program which supplied surplus food to the needy. More than 90 percent of the recipients of aid were Black. When the NAACP protested the Comission's decision, Birmingham Mayor Arthur J Hanes dismissed their complaint as a"typical reaction from New York Socialist radicals"
1968: Civil rights leader Martin Luther King Jr. delivered his "mountaintop" speech to a rally of striking sanitation workers in Memphis, Tenn., less than 24 hours before he was assassinated
1973 – Martin Cooper of Motorola makes the first handheld mobile phone call to Joel S. Engel of Bell Labs, though it took ten years for the DynaTAC 8000X to become the first such phone to be commercially released.
1974: Following the start of the investigation into the Watergate scandal, President Nixon was also facing serious questions about his taxes and agreed to pay $432,787.13 plus interest in back taxes for the years 1969 through 1972
1981 – The Osborne 1, the first successful portable computer, is unveiled at the West Coast Computer Faire in San Francisco.
2008: Mariah Carey smashed Elvis Presley's US chart record by scoring the 18th number one of her career with 'Touch My Body', from her new album E=MC2. Carey had now surpassed Elvis Presley's 17 number ones, The Beatles still held the record with 20 US No.1 hit singles.
Born on this day in history:
1888: Rainey, Ma(Gertrude Bridget), known as the"Mother of the Blues," "Ma" Rainey was born in Columbus, Ga. She made her stage debut at the Columbus Opera House in 1900 in a talent show called "The Bunch of Blackberries". She made her first recording in 1923 and her last on Dec 28, 1928. She died Dec 22, 1939, in Columbus, GA.
1924: Born on this day, Doris Day, singer, actress, (1956 US No.2 & UK No.1 single 'Whatever Will Be, Will Be, (Que Sera, Sera, plus 17 other UK Top 40 singles).
1924 – Marlon Brando, American actor (d. 2004)
1934: Jane Goodall born
1936 – Jimmy McGriff, American organist (d. 2008)
1936 – Harold Vick, American saxophonist and flute player (d. 1987)
1938: Born on this day, Phillippe Wynne, vocals, Detroit Spinners, (1980 UK No.1 & US No.2 single 'Working My Way Back To You'). He died on 14th July 1984.
1942 – Wayne Newton, American singer and actor
1944 – Tony Orlando, American singer and actor (Tony Orlando and Dawn)
1955 – John Mooney, American singer and bass player
1958 – Alec Baldwin, American actor and producer
1961 – Eddie Murphy, American actor, director, and screenwriter
On this day in history, we lost:
1882 – Jesse James, American criminal (b. 1847)
1897 – Johannes Brahms, German pianist and composer (b. 1833)
1950 – Carter G. Woodson, American historian, author, and journalist, founded Black History Month (b. 1875)
1990 – Sarah Vaughan, American singer (b. 1924)
1996 – A United States Air Force airplane carrying United States Secretary of Commerce Ron Brown crashes in Croatia, killing all 35 on board.
1996 – Carl Stokes, American politician, 51st Mayor of Cleveland(b. 1927)
2007 – Eddie Robinson, American football coach (b. 1919)
Sources: The People History; This Day in Labor History; Wikipedia List of Historical Anniversaries; This Day in Women's History; This Day in African History;History.com; History Orb; Yenoba; Selected Black Facts; Phil Konstantin's North American Indian History; and This Day in Music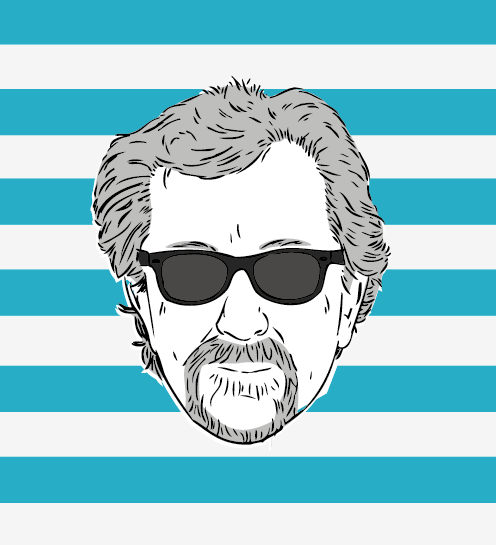 The Marc Steiner Show currently airs on The Real News Network. The show covers the topics that matter, engaging real voices, from Charm City to Cairo and beyond. Email us to share your comments with us.