Podcast: Play in new window | Download
Subscribe:
April 29, 2015 – Segment 1
Marc talks about what happened on this day in history, including the birthday of Duke Ellington, the day Maryland voted not to secede from the Union, and the birthday of Maryland's of Baltimore first Black congressmen Parren Mitchell.
Partial transcript included below.
(Duke Ellington – Caravan) Today is his birthday, born in 1899.
ON this 1854 – Lincoln University, the first degree granting historically Black college was established as the, Institute in Chester County, Pennsylvania "to provide a higher education in the art and sciences for male youth of African descent." In 1866 it was renamed Lincoln University after the recently slain President. It has graduated the likes of Langston Hughes and Thurgood Marshall and two of Africa's first post independence Presidents – Kwame Nkrumah of Ghana and Nnamdi Azikwe of Nigeria
Maryland was state with pro slavery Southern sympathies and after a raging debate, with some Southern sympathizer switching sides out of fear of arrest on this day in 1861 – Maryland's House of Delegates votes not to secede from the Union
Standing up to power is the life blood of democracy and on this 1894 – Jacob Coxey led a group of 500 unemployed workers from the Midwest to Washing, D. C. This "Army of the Poor" was arrested for trespassing upon reaching Capitol grounds … in 1968 in the Poor People's Campaign remembering Coxey was one of the chants
1961 – Nelson Mandela is acquitted of high treason.
1967 – After refusing induction into the United States Army the day before, Muhammad Ali is stripped of his boxing title.
On this day in 1970 the United States was in shock after the National Guard opened fire on anti War Vietnam protests, killing seven students at Ohio State University – many said the war had come home … but that war dragged on for 5 more years
Today we celebrate the Birthday of Maryland's of Baltimore first Black congressmen Parren Mitchell . He was born n 1922 and after losing a close election in 1968 to sitting Congressman Sam Friedel, Parren Mitchel won in 1970 until his retirement from congress in 1986. He was always a man of the people, a brilliant man, honest he always lived into eh same house, had breakfast and walks with his constituents and became an influential leader of the US Congress –
(It Dont Mean A Thing – Duke Ellington) It's his birthday, and he was born today in 1899 in Washington DC.
To continue your exploration of this day in history, take a look at some of our favorite sources: Charles H. Wright Museum: Today in Black History; African American Registry; BlackPast; NYTimes on this Day; EyewitnessToHistory.com; The Civil War Trust; Voices in Labor: Today in Labor History; Union Communication Services at The Worker Institute: Today in Labor History; BBC On This Day; The Holocaust History Project; PBS African American World; PBS; Today in Women's History; South African History Online; This Day In North American Indian History; Jewish Virtual Library; The People History; Wikipedia List of Historical Anniversaries; Yenoba; and This Day in Music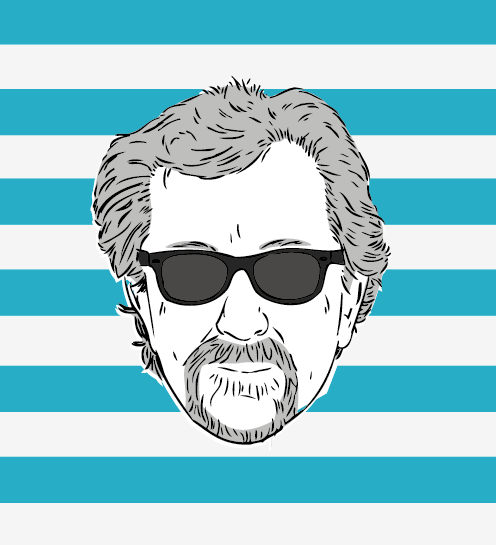 The Marc Steiner Show currently airs on The Real News Network. The show covers the topics that matter, engaging real voices, from Charm City to Cairo and beyond. Email us to share your comments with us.