Podcast: Play in new window | Download
Subscribe: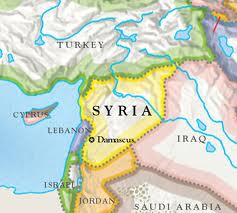 Hundreds of Syrians have been killed as protests have been met with a violent response from Syrian President Bashar Assad's government.  We'll take a look at the situation in Syria, and the larger context of months of unrest that continues to spread throughout the Arab world.
Our guests are Bilal Saab, Research Analyst at the Saban Center for Middle East Policy, and Ali Zaghab, a Palestinian-American businessman.