Podcast: Play in new window | Download
Subscribe: RSS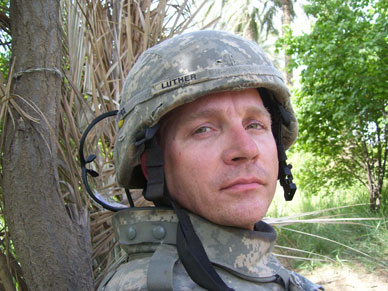 We begin the show with another trip to the University of Maryland Hospital to  visit the Center for Advanced Fetal Care.   Dr. Chris Harman talks about how the care care of pregnant women has changed and improved.
Then, we speak again with journalist Joshua Kors.  He wrote "Disposable Soldiers" the cover story of this week's issue of The Nation Magazine.  The article follows soldiers who are dismissed with "personality disorder," which means that they are denied important long-term benefits.  Joining us were two soldiers who were both diagnosed with personality disorder.  The first, Chuck Luther, is a former army sergeant who served for twelve years.  He's founder and Executive Director of Disposable Warriors Soldiers' Advocacy Group.  Ethan McCord, who spoke to us two weeks ago about the Wikileaks video controversy, joined us again to discuss his discharge with personality disorder.  He served in the Navy from 2002 – 2005, and then transferred to the U.S. Army, where he served in Iraq and was injured in an IED attack.
To read Joshua Kors' continuing coverage of this issue, click here.
To join the Disposable Warriors facebook page, click here.
Also, click here for the "Stop Personality Disorder Discharges for our Wounded Soldiers" facebook page.