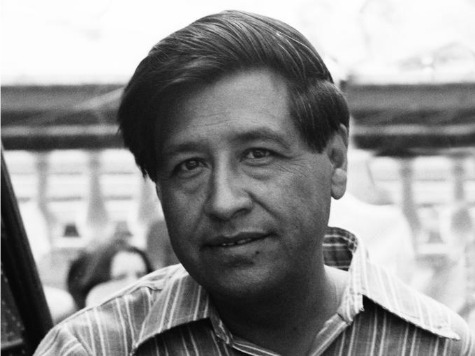 Podcast: Play in new window | Download
Subscribe: RSS
April 23, 2014 – Segment 1
Marc talks about what happened on this day in history, including the day Spain declared war on the United States, the birthday of Shirley Temple, and the day United Farm Workers of America founder Cesar Chavez died.
Today is:
National Sovereignty and Children's Day (Turkey and Northern Cyprus)
Canada Book Day (Canada)
World Book Day
UN English Language Day (United Nations)
On this day in history:
1635 – The first public school in the United States, Boston Latin School, is founded in Boston, Massachusetts.
1637: WONGUNK Chief Sequin gave settlers the land on which to establish the village on Wetherfield, north from Saybrook, on the Connecticut River. After he was ordered out of the area, even though he was promised protection as a part of the agreement, he lead an attack on the settlement. With the help of 200 PEQUOT warriors, Sequin's force killed 9 settlers, and took 2 more hostage.
1701: Today, William Penn will sign a treaty of friendship at Philadelphia with representatives of the SUSQUAHANNA, SHAWNEE, GANAWESE, and the IROQUOIS. All parties will agree to act peaceably with each other. The treaty will be known as the "Articles of Agreement".
1856 – Birthday, in Columbus, Ohio, of inventor Granville T. Woods. Woods received more than 35 patents including those for a steam boiler furnace, an incubator, and an automatic air brake
1872 – Charlotte E. Ray became the first female African-American Lawyer. Ms. Ray graduated from Howard Law School.
1898: Spain declares war on the United States on April 23rd, 1898 after rejecting America's ultimatum to withdraw from Cuba. Following the declaration The American Asiatic Squadron under Commodore George Dewey engaged the Spanish Pacific Squadron under Admiral Patricio Montojo y Pasarón in Manila Bay, the Philippines and decimated the Spanish squadron.
1913: The National Urban League is founded
1914 – First baseball game at Wrigley Field, then known as Weeghman Park in Chicago.
1929 – Turkey becomes the first country to celebrate Children's Day as a national holiday.
1938: Jewish shopkeepers in Vienna were forced to picket their own shops with placards saying don't buy from Jews in 1938 , they were forced to do this by members of the Hitler Youth Movement , at the same time the librarian of the national library was given a list of non-Aryan works to be removed from the library.
1939: Following the end of the civil war in Spain The United States recognizes the Franco government.
1949 – Chinese Civil War: Establishment of the People's Liberation Army Navy.
1951: Students attending Moton High School, Prince Edward County, Virginia led a walk out to protest separate and unequal school facilities. NAACP attorneys represented the students as they spearheaded the challenge to the system of segregated schools in Virginia. This case , along with others, helped to propel the passing of the 1954 landmark desegration law in the United States.
1954 – Hank Aaron hit his first home run off pitcher Vic Raschi of the St. Loius Cardinals on April 23, 1954, his first year in the big leagues. It siganled the beginning of what has become Aarons duel with a legend.
1955 – Court Decision in Favor of Segregation.  U.S. Supreme Court refused to review lower court decision which would ban segregation in intrastate bus travel.
1968 – Vietnam War: Student protesters at Columbia University in New York City take over administration buildings and shut down the university.
1970: President Richard Nixon signed the Public Health Cigarette Smoking Act which would ban the advertising of cigarettes on television and radio beginning on January 2nd, 1971.
1971 – Bangladesh Liberation War: The Pakistan Army and Razakars massacre approximately 3,000 Hindu emigrants in the Jathibhanga area of East Pakistan (now Bangladesh).
1977:  Thelma Houston went to No.1 on the US singles chart with 'Don't Leave Me This Way', a No.13 hit in the UK.
1984: Researchers announced have discovered and isolated a virus they say is likely to be the primary cause of AIDS, the mysterious and deadly disease that destroys the body's protective immune system.
1988:  Whitney Houston smashed a chart record held by The Beatles and The Bee Gees when 'Where Do Broken Hearts Go', became her seventh consecutive US No.1, a No.14 hit in the UK.
1990 – Namibia becomes the 160th member of the United Nations and the 50th member of the Commonwealth of Nations.
1993 – Eritreans vote overwhelmingly for independence from Ethiopia in a United Nations-monitored referendum.
2013: The French parliament made the final approval of same-sex marriage in the country with a vote of 321 to 225. The bill also legalized the adoption of children by same-sex couples.
Born on this day in history:
1858 – Max Planck, German physicist, Nobel Prize laureate (d. 1947)
1894 – Cow Cow Davenport, American singer and pianist (d. 1955)
1928 – Shirley Temple, American actress, singer, and dancer (d. 2014)
1932 – Jim Fixx, American runner and author (d. 1984)
1936 – Roy Orbison, American singer-songwriter (Traveling Wilburys) (d. 1988)
1960 – Valerie Bertinelli, American actress
1961 – George Lopez, American comedian, actor, and talk show host
On this day in history, we lost:
1616 – William Shakespeare, English playwright and actor (b. 1564)
1850 – William Wordsworth, English poet (b. 1770)
1980: Death of Ida Mae Stull, nationally recognized as the country's first woman coal miner.
(I Knew I Could Do This Work: Seven Strategies That Promote Women's Activism and Leadership in Unions: Although nearly half of union members in the United States are female, little more than one leadership position in five is held by a woman. This report is designed to promote women's activism and leadership within unions across the country at the local, state, regional, and national levels.)
1984 – Red Garland, American pianist (Miles Davis Quintet) (b. 1923)
1984: Singer Marvin Gaye the Motown singer who had numerous hits including "I Heard It Through the Grapevine" was shot to death by his father at age 45. His father was suffering from a brain tumor at the time and after pleading guilty to manslaughter was sentenced to six years of probation.
1993: United Farm Workers of America founder Cesar Chavez dies in San Luis, Ariz., at age 66.
1995 – Howard Cosell, American lawyer and journalist (b. 1918)
1998: James Earl Ray, the convicted killer of the black American civil rights leader Martin Luther King, has died from a terminal liver disease while still incarcerated. He protested his innocence to the murder till the end.
2007 – Boris Yeltsin, Russian politician, 1st President of Russia (b. 1931)
Sources: The People History; This Day in Labor History; Wikipedia List of Historical Anniversaries; This Day in Women's History; This Day in African History;History.com; History Orb; Yenoba; Selected Black Facts; Phil Konstantin's North American Indian History; and This Day in Music