Podcast: Play in new window | Download
Subscribe:
April 24, 2015 – Segment 1
Marc talks about what happened today in history, including the day Duke Ellington received the Presidential Medal of Freedom, the 100th anniversary of the Armenian genocide, and the day Augustine John Tolton became ordained as a priest after being born enslaved.
Transcript of This Day In History below.

This is Marc Steiner, and today is April the 24th. Welcome to This Day In History.
(Duke Ellington, "Take the A Train")
"In the royalty of American music, no man swings more or stands higher than the Duke." That quote is of course about jazz great Duke Ellington, and we are hearing his song "Take The A Train." Now you may be surprised to hear that that quote was said by President Richard Nixon. Today in 1969, President Nixon awarded Washington, DC-native Edward Kennedy "Duke" Ellington with the highest civilian honor in the United States, the Presidential Medal of Freedom.
But the moment had greater significance beyond the jazz and creative talent at the White House to celebrate that night in 1969. Both of the Duke's parents were piano players, too. His mother was the daughter of a former slave, and his father had once worked as a butler at the White House, the very place his son stood now receiving such a high honor. That history, plus the fact that the Pulitzer Board had turned Duke Ellington down for an award for his contributions to music a few years earlier, compelled author Ralph Ellison to write this about the historic event:
"That which our institutions dedicated to the recognition of artistic achievement, have been too prejudiced, negligent or concerned with European models and styles to do, is finally being done by presidents."
We all know about genocide in Cambodia, Rwanda and Nazi Germany, but few know the politicized origins of that word that date back to a 1915 atrocity that began on this day. The word genocide, made up of the Greek roots "genos," meaning family, and "cide," meaning to kill, was coined in 1943 by Polish-Jewish lawyer Raphael Lemkin. It was used then to describe the actions of Nazi Germany, but Lemkin came up with that word after coming upon accounts of the slaughter of 1.5 million Armenians by the Ottoman Empire. Today, 250 Armenian intellectuals and community leaders were arrested in Istanbul, which marked the start of that genocide.
This is the 100th anniversary of that genocide, but it has taken the world until this century for most governments to recognize the Armenian genocide as a genocide. The reasons why are complicated and political. Turkey to this day admits that massacres took place during war, but they are adamant that no systematic killings of Armenians took place. But, some of the former members of the Ottoman Empire helped found the modern day Turkish state after that empire was defeated, and these were the same men who implemented the policies of that genocide. Turkey became a key ally of the West, further politicizing the history of calling the Armenian genocide a genocide. In fact, it was not until 2004 that the New York Times even printed those words.
Just this week, Germany joined a number of other countries who have voted to formally recognize the Armenian genocide as a genocide. Of those countries, the United States is not one. However, 43 states have voted to recognize the genocide.
Today in 1886, a year when the American flag had only 38 stars, an American man named Augustine John Tolton became an ordained priest in Rome. This on its own would not seem unusual but for the fact that Augustine Tolton was born enslaved in Brush Creek, Missouri and was now being ordained as a Catholic priest in Rome 20 years after slavery was formally abolished in the United States
But his family had escaped slavery at the start of the Civil War. His father escaped to join the Union army and his mother fled Missouri for Illinois with her three children.
In 1889, Tolton said, "The Catholic Church deplores double slavery — that of the mind and that of the body. She endeavors to free us of both. I was a poor slave boy, but the priests of the Church did not disdain me."
Here's a song for your April 24th. Otis Spann is remembered as a great blues musician and pianist. He was born in Jackson, Mississippi and often played alongside Muddy Waters. He moved to Chicago when he was 16 and was mentored by some of the city's great musicians like Big Maceo Merriweather. He went on to personify Chicago Blues. For all of his acclaim and recognition during his life, Otis Spann was practically invisible in his death. He died of liver cancer today in 1970 and he was buried in an unmarked grave in Burr Oak Cemetary in Illinois. It took thirty years for someone to notice. Steve Salter of the Killer Blues Headstone Project collected donations from blues enthusiasts across the world to get a headstone made for Otis Spann. It now marks his grave and reads "Otis played the deepest blues we ever heard – He'll play forever in our hearts"
In that spirit, here's Otis Spann singing with Muddy Waters, "Nobody Knows My Trouble"
(Otis Spann and Muddy Waters – Nobody Knows My Trouble)
To continue your exploration of this day in history, take a look at some of our favorite sources: Charles H. Wright Museum: Today in Black History; African American Registry; BlackPast; NYTimes on this Day; EyewitnessToHistory.com; The Civil War Trust; Voices in Labor: Today in Labor History; Union Communication Services at The Worker Institute: Today in Labor History; BBC On This Day; The Holocaust History Project; PBS African American World; PBS; Today in Women's History; South African History Online; This Day In North American Indian History; Jewish Virtual Library; The People History; Wikipedia List of Historical Anniversaries; Yenoba; and This Day in Music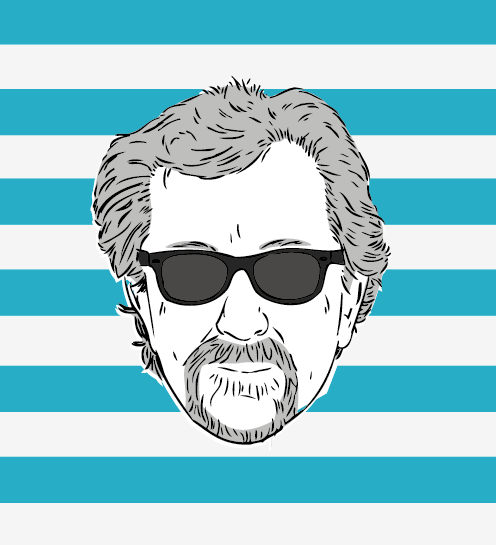 The Marc Steiner Show currently airs on The Real News Network. The show covers the topics that matter, engaging real voices, from Charm City to Cairo and beyond. Email us to share your comments with us.