Podcast: Play in new window | Download
Subscribe:
April 24, 2014 – Segment 1
Marc shares some of what happened on this day in history, including the launch of the United Negro College Fund and the International Longshoremen's and Warehousemen's Union's work stoppage in solidarity with Mumia Abu-Jamal on his birthday. 
Today is:
Concord Day (Niger)
Democracy Day (Nepal)
Genocide Remembrance Day (Armenia, Episcopal Church (USA))
Kapyong Day (Australia)
Republic Day (The Gambia)
World Day for Laboratory Animals
On this day in history:
1184 BC – Traditional date of the fall of Troy.
1704 – The first regular newspaper in British Colonial America, the News-Letter, is published in Boston, Massachusetts.
1754: DELAWARE Chief Teedyuscung will lead a group of 70 Christian Indians out of the village of Gnadenhuetten today. They will leave to live in the village of Wyoming, Pennsylvania.
1800: The Library of Congress (the research library of the United States Congress) was established on April 24th 1800 when then President John Adams signed an Act of Congress providing for the transfer of the seat of government from Philadelphia to the new capital city of Washington.
1802: Today, the State of Georgia will cede its western lands to the United States, with the proviso that the Federal Government obtain the title to Indian lands as soon as "can be peaceably obtained on reasonable terms."
1867 – Black demonstrators staged ride-ins on Richmond, Va., streetcars. Troops were mobilized to restore order.
1867 – First national meeting of the Ku Klux Klan held at the Maxwell House in Nashville, Tenn.
1898: Spain declares war on the United States after rejecting America's ultimatum to withdraw from Cuba.
1907 – Hersheypark, founded by Milton S. Hershey for the exclusive use of his employees, is opened.
1915 – The arrest of 250 Armenian intellectuals and community leaders in Istanbul marks the beginning of the Armenian Genocide.
1944 – On April 24, 1950, the United Negro College Fund was founded.
1954: British Security forces round up more than 10,000 men suspected of being Mau Mau rebels who are part a guerilla movement opposed to white settlers in the East African colony. The round up has come following a breakdown in law and order and a state of emergency which has been declared in Kenya.
1955 – The Bandung Conference ends: Twenty-nine non-aligned nations of Asia and Africa finish a meeting that condemns colonialism, racism, and the Cold War.
1957 – Suez Crisis: The Suez Canal is reopened following the introduction of UNEF peacekeepers to the region.
1968: Students at Columbia University in New York City begin a week long occupation of several campus buildings protesting the Universities affiliation with the Institute for Defense Analyses (IDA), a weapons research think-tank affiliated with the U.S. Department of Defense. Students had been demonstrating earlier in March but the Columbia Administration had placed on probation six anti-war Columbia student activists for violating the ban on indoor demonstrations, which in turn caused the students to become more hard-line in their protests.
1968: Louis Armstrong was at No.1 in the UK with the single 'What A Wonderful World / Cabaret.' At 69 years of age, it made Armstrong the oldest act ever to score a UK No.1.
1972 – James M. Rodger, Jr. first African American to be named National Teacher of the Year is honored at a White House ceremony.
1972 – Robert Wedgeworth is named the first African American Director of the American Library Association.
1979: Ray Charles' 'Georgia On My Mind' was proclaimed the state song of Georgia. The music to the song was written in 1930 by Hoagy Carmichael who also recorded a version of the song in New York in the same year. Ray Charles, a native of Georgia, recorded it in 1960 on the album The Genius Hits the Road.
1980: Iran US Embassy Hostage Crisis 24th April 1980 : The mission to rescue the 52 hostages from the US embassy in Iran ( Operation Eagle Claw ) was aborted due to equipment failure, The Iranian foreign minister warned that any attempt by the US would be considered an act of War. Eight US Servicemen lost their lives in the aborted attempt.
1982: The first British casualty in the Falklands campaign is Petty Officer Kevin Stuart Casey who is missing presumed drowned after the Sea King helicopter he was travelling in ditched into the sea
1990: The Space Shuttle Discovery launched the Hubble Space Telescope into orbit. It is hoped that the Telescope will be able to see up to the edge of the known universe. Although Hubble had some problems in the beginning with the original mirror design after repairs consisting of a series of corrective mirrors which are carried out in space, Hubble has sent back a series of stunning photographs of deep space, and revolutionized thinking about the universe.
1999: The Int'l Longshoremen's and Warehousemen's Union halts shipping on the West Coast in solidarity with Mumia Abu-Jamal, a Philadelphia journalist who many believed was on death row because he was an outspoken African-American.
2004 – The United States lifts economic sanctions imposed on Libya 18 years previously, as a reward for its cooperation in eliminating weapons of mass destruction.
2008: Wesley Snipes has been sentenced in Florida on tax evasion charges. A jury had found him guilty in February, and he has been awarded thirty-six months in federal prison. Snipes' lawyers had called for leniency, arguing that the offences were misdemeanors and that the star was of good character. But prosecutors said an example should be set because of Snipes' fame. The jury had found Snipes guilty of deliberately failing to file tax returns for 1999, 2000 and 2001, but cleared him of the more serious fraud and conspiracy charges.
2013: An eight-story building housing garment factories in Dhaka, Bangladesh collapses, killing 1,129 workers and injuring 2,515.  A day earlier cracks had been found in the structure,  but factory officials, who had contracts with Benneton and other major U.S. labels, insisted the workers return to the job the next day.
Born on this day in history:
1941 – Richard Holbrooke, American journalist, banker, and diplomat, 22nd United States Ambassador to the United Nations (d. 2010)
1948: Born on this day, Steve York, Manfred Mann, (1964 UK & US No.1 single 'Do Wah Diddy Diddy').
1942 – Barbra Streisand, American singer-songwriter, actress, and producer
1954 – Mumia Abu-Jamal, American journalist convicted of murder
2005 – Snuppy, world's first cloned dog
On this day in history, we lost:
1944 – At the age of 72 black cowboy Bill Pickett died after being kicked while roping a bronco. a star of the 101 Ranch wild West Show, Mr. Pickett invented the rodeo event of bulldogging , an event in which the contestant must wrestle a longhorn steer to the ground with his bare hands.
1967 – Vladimir Komarov, Russian pilot, engineer, and astronaut (b. 1927)
1970 – Otis Spann, American singer and pianist (b. 1930)
1993 – Oliver Tambo, South African lawyer and politician (b. 1917)
2001 – Leon Sullivan, American minister and activist (b. 1922)
2004 – Estée Lauder, American businesswoman, co-founded Estée Lauder Companies (b. 1906)
 Sources: The People History; This Day in Labor History; Wikipedia List of Historical Anniversaries; This Day in Women's History; This Day in African History;History.com; History Orb; Yenoba; Selected Black Facts; Phil Konstantin's North American Indian History; and This Day in Music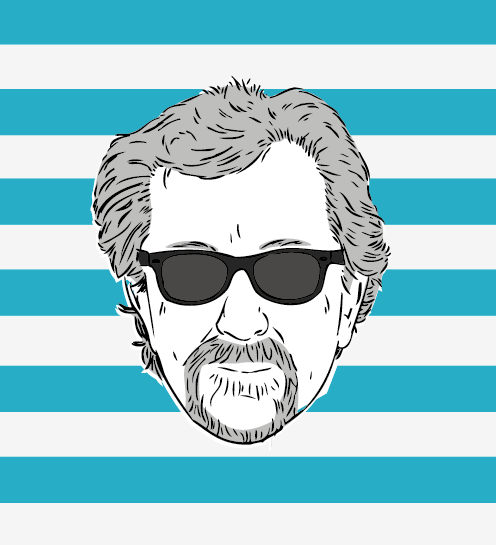 The Marc Steiner Show currently airs on The Real News Network. The show covers the topics that matter, engaging real voices, from Charm City to Cairo and beyond. Email us to share your comments with us.