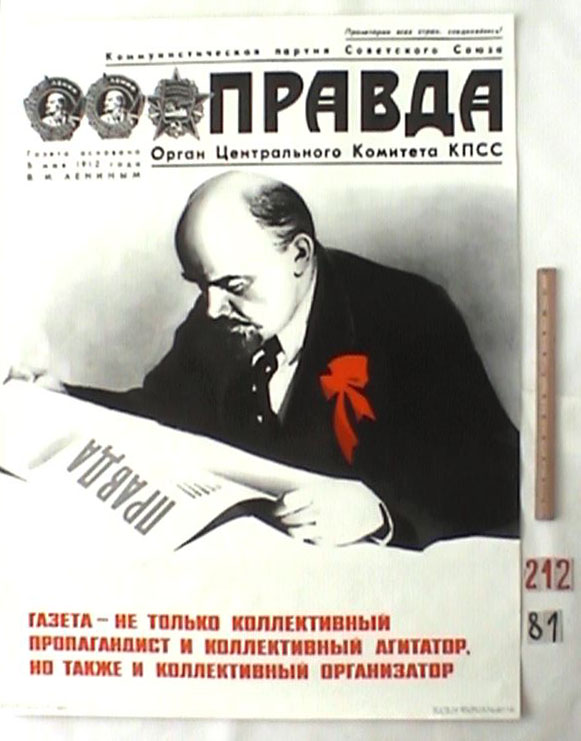 Podcast: Play in new window | Download
Subscribe: RSS
April 22, 2014 – Segment 1
Marc shares some of the events that happened on this day in history, including the launch of Pravda, the "voice" of the Communist Party of the Soviet Union, begins publication in Saint Petersburg, witnesses begin testifying and live television coverage of the Army-McCarthy Hearings, and the births of Charles Mingus and Vladimir Lenin.
.
Today is:
Earth Day and its related observances:
International Mother Earth Day (International)
On this day in history:
1596 – The first recorded slave revolt occurs in Stono, S.C.
1839: Today, General Alexander Macomb, the new military commander in Florida, meets with
several SEMINOLE Chiefs, including Chitto and Halek Tustenuggee. The council agrees that
the SEMINOLE can remain in Florida if they stay near Lake Okechobee.
1864 – The U.S. Congress passes the Coinage Act of 1864 that mandates that the inscription In
God We Trust be placed on all coins minted as United States currency.
1876 – The first ever National League baseball game is played in Philadelphia.
1877: Two Moons, Hump, and 300 other Indians surrender to Col.Nelson Miles, today. Most of
the rest of Crazy Horse's followers will surrender on May 6, 1877 at the Red Cloud, and Spotted
Tail agencies.
1889: The Oklahoma Land run begins with an estimated 50,000 people lined up at noon hoping
to stake a claim for a homestead ( the claim could be up to 160 acres in size ), it included most
of the following Oklahoma Counties, Canadian, Cleveland, Kingfisher, Logan, Oklahoma, and
Payne ( in total about 2 million acres ). This land had previously been occupied by Indians but
the Indian Appropriations Bill approved the transfer of two million acres for settlement.
1912 – Pravda, the "voice" of the Communist Party of the Soviet Union, begins publication in
Saint Petersburg.
1915: Poison gas is used by the Germans for the first time in World War I with devastating
effect.
1945 – World War II: Führerbunker: After learning that Soviet forces have taken Eberswalde
without a fight, Adolf Hitler admits defeat in his underground bunker and states that suicide is
his only recourse.
1948: Haifa, a major port of Palestine, is captured from Arab forces.
1951 – Korean War: The Chinese People's Volunteer Army begin assaulting positions defended
by the Royal Australian Regiment and the Princess Patricia's Canadian Light Infantry at the
Battle of Kapyong.
1954 – Red Scare: Witnesses begin testifying and live television coverage of the Army-
McCarthy Hearings begins.
1961: President Fidel Castro of Cuba will make his first public announcements since the
insurgent forces invasion on the Bay of Pigs last week on TV and Radio nationwide, also the
Russian leader Khrushchev has denounced the invasion and has stated publicly that he holds
the United States directly responsible for this gangsterism against Cuba.
1970: Earth Day was observed yesterday for the first time coordinated by "Denis Hayes"
and 20 million Americans took to the streets, parks, and auditoriums to demonstrate for
a healthy, sustainable environment. To understand the significance of this achievement
we must remember that in the 60's cars were getting larger and one of the least important
things looked at when buying a car was the MPG. And prior to More News and Events,
from 1970 Environmental issues were discussed very little if at all by most people. But a
U.S. Senator "Gaylord Nelson" stated that in the spring of 1970 there would be a nationwide
grassroots demonstration on the environment. TV and Newspapers including the influential New
York Times started discussing environmental issues and over the next few years from 1971 a
realization dawned on ordinary people that what we did affected the Earth environment.
1970 – Students protest at Yale University in support of the Black panthers.
1972 – Vietnam War: Increased American bombing in Vietnam prompts anti-war protests in Los
Angeles, New York City, and San Francisco.
1978 – Bob Marley and the Wailers performed at the 'One Love Peace Concert' in Jamaica.
It was Marley's first public appearance in Jamaica since being wounded in an assassination
attempt a year and a half earlier.
1978: John Belushi and Dan Aykroyd made their first ever appearance as The Blues Brothers
when they appeared on US TV's 'Saturday Night Live'.
1993: Holocaust Memorial Museum opens in Washington D.C. The Museum is dedicated to
documenting, studying, and interpreting the history of the Holocaust and serves as the US
official memorial to the millions of Jews and others killed during the Holocaust under directives
of Nazi Germany.
2000 – In a pre-dawn raid, federal agents seize six-year-old Elián González from his relatives'
home in Miami, Florida.
2001: Destiny's Child went to No.1 on the UK singles chart with 'Survivor.' Their second chart
topper, they were the first US female band to have more than one UK No.1. The song won the
trio a Grammy Award for Best R&B Performance by a Group.
2010: The Transocean oil platform Deepwater Horizon sinks into the Gulf of Mexico 2 days after
the explosion and fire on the April 20th, early estimates indicate leaking 8,000 barrels of crude
oil per day ( 300,000 gallons per day )
Born on this day in history:
1724 – Immanuel Kant, German philosopher (d. 1804)
1830: Emily Davis born (educator, feminist)
1832 – Julius Sterling Morton, American journalist and politician, founded Arbor Day (d. 1902)
1870 – Vladimir Lenin, Russian politician (d. 1924)
1904 – J. Robert Oppenheimer, American physicist (d. 1967)
1922 – Charles Mingus, American bassist, composer, and bandleader (d. 1979)
1923 – Bettie Page, American model and actress (d. 2008)
1935 – Paul Chambers, American bassist and composer (Miles Davis Quintet) (d. 1969)
1939 – Mel Carter, American singer and actor
1946 – John Waters, American actor, director, producer, and screenwriter
On this day in history, we lost:
1950 – Death of Charles Hamilton Houston (54), architect of the NAACP legal campaign
Washington, D.C.
1983 – Earl Hines, American pianist (b. 1903)
1984 – Ansel Adams, American photographer (b. 1902)
1994 – Richard Nixon, American lieutenant, lawyer, and politician, 37th President of the United
States (b. 1913)
1996 – Erma Bombeck, American journalist and author (b. 1927)
2011 – Songwriter, musician and activist Hazel Dickens dies at age 75. Among her
songs: "They'll Never Keep Us Down" and "Working Girl Blues." Cultural blogger John
Pietaro: "Dickens didn't just sing the anthems of labor, she lived them. Her place on many a
picket line, staring down gunfire and goon squads, embedded her into the cause"
2004 – Pat Tillman, American football player and soldier (b. 1976)
2013 – Richie Havens, American singer-songwriter and guitarist (b. 1941)
Sources: The People History; This Day in Labor History; Wikipedia List of Historical Anniversaries; This Day in Women's History; This Day in African History;History.com; History Orb; Yenoba; Selected Black Facts; Phil Konstantin's North American Indian History; and This Day in Music