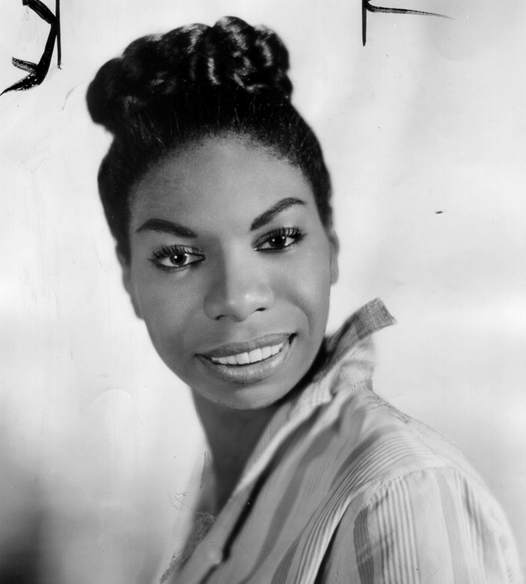 Podcast: Play in new window | Download
Subscribe: RSS
April 21, 2014 – Segment 1
Marc talks about what happened on this day in history, including the date Rome was founded, the 1989 Tiananmen Square Protest in Beijing, and the day Nina Simone passed away.
Today is:
Birthday of Rome (Rome)
Grounation Day (Rastafari movement)
Heroic Defense of Veracruz (Mexico)
National Tree Planting Day (Kenya)
San Jacinto Day (Texas)
On this day in history:
753 BC – Romulus founds Rome (traditional date).
1506 – The three-day Lisbon Massacre comes to an end with the slaughter of over 1,900 suspected Jews by Portuguese Catholics.
1836: Texas Revolution: The Battle of San Jacinto: Republic of Texas forces under Sam Houston defeat troops under Mexican General Antonio López de Santa Anna.
1869: Donehogawa (Ely Samuel Parker) is appointed as the first Indian to be Commissioner of Indian Affairs. Donehogawa, a SENECA IROQUOIS, was trained as a lawyer and a civil engineer. Unable to find work in the white world, Donehogawa contacts his old friend Ulysses Grant. Grant makes him an aide, and they work together through much of the Civil War. Because of his excellent penmanship, Donehogawa draws up the surrender papers for Lee to sign at Appomattox. Promoted to Brigadier General, Ely Parker worked to settle many conflicts between whites and Indians. After Grant becomes President, he will be appointed as Indian Commissioner on this date.
1878 – The ship Azor left Charleston with 206 Black emigrants bound for Liberia.
1892 – Black Longshoremen struck for higher wages in St. Louis, Missouri.
1898: Volunteer African American army units, including the 3rd Alabama, 3rd North Carolina, 6th Virginia, 9th Ohio, 9th Illinois, 23rd Kansas and 10th Cavalry regiments, some units with African American officers, took part in the Spanish-American War on Cuban soil. Some of these veterans, upon return to the United States, were treated with parades and speeches. Others were assaulted and even lynched.
1918: Baron Manfred von Richthofen, the German ace known as the "Red Baron," credited with 80 confirmed air combat victories was killed in action during World War I.
1945: Russian troops capture outlying suburbs of Berlin at the beginning of what promises to be a bitter battle for control of the city.
1952 – Secretary's Day (now Administrative Professionals' Day) is first celebrated.
1966 – Rastafari movement: Haile Selassie of Ethiopia visits Jamaica, an event now celebrated as Grounation Day.
1966 – Milton Olive, Jr. awarded Congressional Medal of Honor for bravery in Vietnam.
1974 – Lee Elder becomes the first African American professional golfer to qualify for the Masters Tournament.
1975: President Nguyen Van Thieu of South Vietnam is forced to resign accusing the United States of betrayal by not providing the money and support to continue the battle. Nine days after his resignation, the Vietnam war ended with the fall of Saigon to the North Vietnamese army.
1979: Amii Stewart went to No.1 on the US singles chart with 'Knock On Wood', it made No.6 in the UK the same year and No.7 when re- issued in 1985.
1989: 100,000 students gather at Beijing's Tiananmen Square to commemorate Hu Yaobang the deposed reform-minded leader of the Chinese Communist Party and voice their discontent with China's authoritative communist government. This was the beginning of the mass demonstrations in Tiananmen Square, Beijing prior to the Chinese Government declaring martial law in May of the same year which led to the June Massacres by Chinese troops killing hundreds of demonstrators and arresting thousands of protesters and other suspected dissidents.
Born on this day in history:
1816 – Charlotte Brontë, English author and poet (d. 1855)
1895: Geraldine Pratt May, the first Air Force woman to earn the grade of colonel and the first director of Women in the Air Force
1915 – Anthony Quinn, Mexican-American actor and producer (d. 2001)
1939 – Sister Helen Prejean, American author and activist
1971 – Anwar al-Awlaki, American-Yemeni terrorist (d. 2011)
On this day in history, we lost:
1910 – Mark Twain, American author (b. 1835)
2003 – Nina Simone, singer, dies in Paris, France at the age of 70.
2008:  American soul singer and songwriter Al Wilson died of kidney failure at the age of 68. Wilson had a number of US hits, including The 'Snake' in 1968 and 'Show and Tell' in 1974.
 Sources: The People History; This Day in Labor History; Wikipedia List of Historical Anniversaries; This Day in Women's History; This Day in African History;History.com; History Orb; Yenoba; Selected Black Facts; Phil Konstantin's North American Indian History; and This Day in Music