Podcast: Play in new window | Download
Subscribe:
April 21, 2015 – Segment 1
Marc shares some of the events that happened on this day in history, including the 1989 Tiananmen Square demonstration in Beijing, the death of Haitian dictator François "Papa Doc" Duvalier, and the birth of singer Clara Ward.
Transcript of this day in history included below.
Johnny Cash – Yellow Rose of Texas
https://www.youtube.com/watch?v=izz0_qEl_-E
Yes, that's Johnny Cash … singing the famous "Yellow Rose of Texas." That song is sung in that state every April 21st to commemorate the Battle of San Jacinto, when the forces of Texas Rebels under General Sam Houston defeated Mexican troops under General Santa Anna. That led to Mexico's defeat and Texas Independence. That war was defined by slavery: Mexico abolished slavery in 1821 and most American Texans were Southerners with slaves. But what does "the Yellow Rose of Texas" have to do with all that, and just who was "the Yellow Rose of Texas"?
Well, the song was originally called "Emily, The Maid of Morgan's Point." It told the story of a Black soldier who longed for his Yellow Rose, a term then used for lighter skinned Black women.  This particular Yellow Rose was an enslaved woman named Emily Rose, who was brought to Texas in 1835 by the slaver and businessman James Morgan. He changed the legal status of Emily Rose and others to "99-year indentured servants" so he could legally keep his slaves.
During the Battle of San Jacinto, the Mexican general Santa Anna secretly encamped on the river directly across from James Morgan's farm.  Santa Anna captured Emily and another young slave named Turner.  To warn the Americans of the impending danger, Emily instructed Turner to escape while she distracted the General.  Thanks in part to her quick thinking, the Americans won the battle, thereby winning the war. Morgan, after hearing of her bravery, set Emily Rose free. She moved to New York and the "Yellow Rose of Texas" became the anthem for Texan independence.
Today in 1989, 100,000 students gathered in Tiananmen Square in Beijing, beginning the now-famous, non-violent demonstration for greater democracy in China. That demonstration ended in massacres and arrests of students by the Chinese government.
The end of the Vietnam War was near today.  The South Vietnamese President Nguyen Van Thieu fled Saigon and the last South Vietnamese regiment was defeated as the North Vietnamese Army and the National Liberation Front continued their march into Saigon.
The Haitian Dictator propped up by the Americans for decades passed away today in 1971, while still President for Life. The death of François "Papa Doc" Duvalier opened the door for democratic forces pushing for change in Haiti.
And let's remember some men who came into the creative class despite all odds:
George Washington Murray passed away today in 1926. He was born enslaved in South Carolina, but when slavery was abolished he entered the University of South Carolina. He became a teacher, and was head of the Republican party in South Carolina, where he was known as the Republican Black Eagle because of his political and military challenges to white supremacy. He served in the United States Congress until he was forced to flee. That didn't deter him from innovating; he became a noted inventor in the world of agriculture.
And we remember James Carroll Napier, who was also born into slavery. He ended up graduating from Oberlin College and getting his law degree from Howard University. He became the first non-janitorial employee at the United States Treasury. James Carroll Naper started the first African-American-owned bank in the United States, called the One-Cent Savings Bank. He passed away today in 1940.
Here's a song to think about today, April the 21st. Today is the birthday of a gospel singer who was born today in Philadelphia in 1921. Her mother founded the gospel group of which she was a part, which became known for doing something unusual. It was very common for men's gospel groups to switch lead singers throughout the songs, but not in women's gospel groups. This singer and arranger made that the hallmark of her group, allowing each member the opportunity to improvise. I'm talking about the talented Clara Ward, and here's the Clara Ward Singers performing "Travelin' Shoes."
Clara Ward Singers – Travelin' Shoes
https://www.youtube.com/watch?v=WncaBaKjlAg&list=PLVx1O_KLyr1j-B7BfHVQhWLsZ7jiXRfRr
To continue your exploration of this day in history, take a look at some of our favorite sources:Charles H. Wright Museum: Today in Black History; African American Registry;BlackPast; NYTimes on this Day; EyewitnessToHistory.com; The Civil War Trust;Voices in Labor: Today in Labor History; Union Communication Services at The Worker Institute: Today in Labor History; BBC On This Day; The Holocaust History Project; PBS African American World; PBS; Today in Women's History; South African History Online; This Day In North American Indian History; Jewish Virtual Library; The People History; Wikipedia List of Historical Anniversaries; Yenoba; and This Day in Music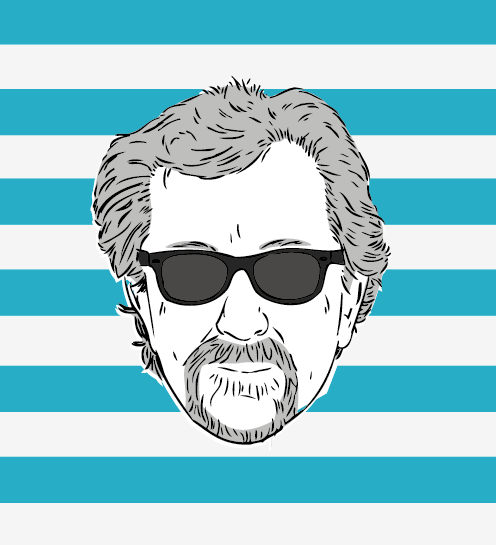 The Marc Steiner Show currently airs on The Real News Network. The show covers the topics that matter, engaging real voices, from Charm City to Cairo and beyond. Email us to share your comments with us.