Podcast: Play in new window | Download
Subscribe: RSS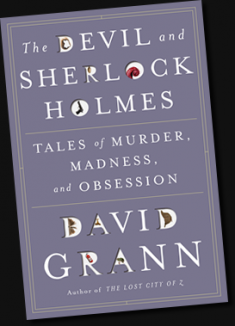 David Grann's new book,
The Devil and Sherlock Holmes: Tales of Murder, Madness, and Obsession
, is a gripping work of non-fiction in which Grann sets out to solve twelve real-life mysteries.  The book is set around the globe, with characters ranging from a bank robber in his 70s to a scientist looking for giant squid to members of the Aryan Brotherhood.  Marc sat down with David Grann to discuss some of the most gripping stories from the book.