Podcast: Play in new window | Download
Subscribe:
April 14, 2014 – Segment 1
Marc shares some of what happened on this day in history, including the Sidereal Vernal Equinox, the day President Lincoln was shot and killed, and the day country singer Loretta Lynn was born.
Today is:
Day of the Georgian language (Georgia)
New Year festivals in South and Southeast Asian cultures, celebrated on the sidereal vernal equinox.
The first day of Takayama Spring Festival (Takayama, Gifu, Japan)
Youth Day (Angola)
On this day in history:       
1699: The Sikh Religion was formalised as the Khalsa – the brotherhood of Warrior-Saints – by Guru Gobind Singh in Northern India, in accordance with the Nanakshahi calendar.
1775 – The first abolition society in North America is established. The Society for the Relief of Free Negroes Unlawfully Held in Bondage is organized in Philadelphia, Pennsylvania by Benjamin Franklin and Benjamin Rush.
1816 – Bussa, a slave in British-ruled Barbados, leads a slave rebellion and is killed. For this, he is remembered as the first national hero of Barbados.
1828 – Noah Webster copyrights the first edition of his dictionary.
1860 – The first Pony Express rider reaches Sacramento, California.
1865: President Lincoln is shot and mortally wounded by John Wilkes Booth while attending the comedy "Our American Cousin" at Ford's Theater in Washington, D.C. He died the next day.
1873 – U.S. Supreme Court decision in Slaughterhouse cases began process of diluting the Fourteenth Amendment. The Court said the Fourteenth Amendment protected federal civil rights, not "Civil rights heretofore belonging exclusively to the states."
1909 – A massacre is organized by Ottoman Empire against Armenian population of Cilicia.
1912: The British passenger liner RMS Titanic hits an iceberg in the North Atlantic at 23:40 (sinks morning of April 15th).
1935 – "Black Sunday Storm", the worst dust storm of the U.S. Dust Bowl.
1939 – The Grapes of Wrath, by American author John Steinbeck is first published by the Viking Press.
1979: The Doobie Brothers went to No.1 on the US singles chart with 'What A Fool Believes', the group's second US No.1, it made No.31 in the UK.
1986 – In retaliation for the April 5 bombing in West Berlin that killed two U.S. servicemen, U.S. president Ronald Reagan orders major bombing raids against Libya, killing 60 people.
1986 – 1 kilogram (2.2 lb) hailstones fall on the Gopalganj district of Bangladesh, killing 92. These are the heaviest hailstones ever recorded.
1988: The Soviet Union agrees to withdraw its troops from Afghanistan ending nine years of occupation by the Soviet Union.
2002 – Tiger Woods wins his third Masters Golf title and becomes only the second person ever to win two of the titles in a row.
2003 – The Human Genome Project is completed with 99% of the human genome sequenced to an accuracy of 99.99%.
Born on this day in history:          
1925 – Gene Ammons, American saxophonist (d. 1974)
1929 – Inez Andrews, American singer-songwriter (The Caravans) (d. 2012)
1935: Born on this day, Loretta Lynn, country singer, the first woman to be named Country Music Artist Entertainer Of The Year. who became the first woman to be named Country Music Artist Entertainer Of The Year. Her best-selling 1976 autobiography was made into an Academy Award winning film, Coal Miner's Daughter, starring Sissy Spacek and Tommy Lee Jones in 1980.
1936 – Frank Serpico, American police officer
On this day in history, we lost:
1759 – George Frideric Handel, German-English composer (b. 1685)
1914 – Hubert Bland, English activist, co-founded the Fabian Society (b. 1855)
1986: Simone de Beauvoir died (philosopher, feminist, novelist)
1995 – Burl Ives, American actor and singer (b. 1909)
2007 – Don Ho, American singer and ukulele player (b. 1930)
Sources: The People History; This Day in Labor History; Wikipedia List of Historical Anniversaries; This Day in Women's History; This Day in African History;History.com; History Orb; Yenoba; Selected Black Facts; Phil Konstantin's North American Indian History; and This Day in Music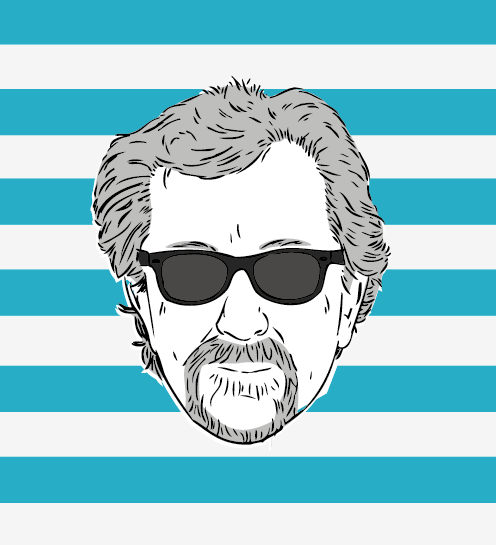 The Marc Steiner Show currently airs on The Real News Network. The show covers the topics that matter, engaging real voices, from Charm City to Cairo and beyond. Email us to share your comments with us.