Podcast: Play in new window | Download
Subscribe: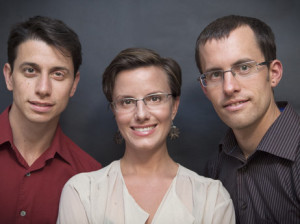 March 19, 2014 – Segment 4
We meet Shane Bauer, Sarah Shourd, and Josh Fattal. They were arrested along the border between Iraq and Iran in 2009. They were accused by the Iranian authorities of being spies, though no evidence was ever presented to support that claim. Sarah Shourd was released 14 months later, and Bauer and Fattal were released in September 2011.
The three hikers have just published a new book, A Sliver of Light: Three Americans Imprisoned in Iran, and will speak Saturday night at 7:30 at Red Emma's, 30 W. North Avenue in Baltimore. For more information, visit redemmas.org.