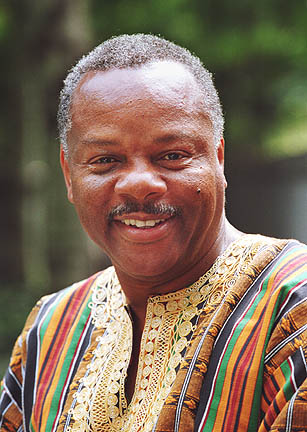 Podcast: Play in new window | Download
Subscribe: RSS
August 14, 2014 – Segment 1
Marc shares some of the things that happened on this day in history, including the US invasion of Nicaragua in 1912, the birth of Molefi Kete Asante, Afrocentrist and Professor of African Studies at Temple University, and the death of William Randolph Hearst.
On this day in history:
1559: Tristan de Luna y Arellano has been appointed to establish Spanish settlements on Pensacola Bay by the Spanish Viceroy in Mexico. His expedition of thirteen ships, several priests, 500 soldiers, and 1000 settlers arrive in Pensacola Bay, in Florida. Much of the expedition is killed or starves because of a hurricane which strikes the area a few days later.
1720 – The Spanish military Villasur expedition is wiped out by Pawnee and Otoe warriors near present-day Columbus, Nebraska.
1806: Lewis and Clark first reach a Minnetaree and Mandan village.
1816 – The United Kingdom formally annexed the Tristan da Cunha archipelago, ruling them from the Cape Colony in South Africa.
1842 – American Indian Wars: Second Seminole War ends, with the Seminoles forced from Florida to Oklahoma.
1848 – Oregon Territory is organized by act of Congress.
1885 – Japan's first patent is issued to the inventor of a rust-proof paint.
1888 – An audio recording of English composer Arthur Sullivan's "The Lost Chord", one of the first recordings of music ever made, is played during a press conference introducing Thomas Edison's phonograph in London, England.
1893 – France becomes the first country to introduce motor vehicle registration.
1911 – United States Senate leaders agree to rotate the office of President pro tempore of the Senate among leading candidates to fill the vacancy left by William P. Frye's death.
1912 – U.S. Marines invade Nicaragua to support the U.S.-backed government installed there after José Santos Zelaya had resigned three years earlier.
1935 – Social Security Act, creating a government pension system for the retired.
1936 – Rainey Bethea is hanged in Owensboro, Kentucky in the last public execution in the United States
1947 – Pakistan gains Independence from the British Empire and joins the Commonwealth of Nations.
1960, 14 August – Belgian troops are finally replaced by UN peace-keeping forces in the Republic of Congo.
1971 – Bahrain declares independence as the State of Bahrain.
1975 – The Rocky Horror Picture Show, the longest-running release in film history, opens at the USA Theatre in Westwood, Los Angeles, California.
2013 – Egypt declares a state of emergency as security forces kill hundreds of demonstrators supporting former president Mohamed Morsi.
Born on this day in history:
Ernest E. Just, internationally renowned biologist and pioneer of cell division, was born in Charleston, SC, on this date in 1883.
1928: Lina Wertmuller born (movie director, screenwriter) Lina Wertmüller is an Italian film writer and director. She is the first woman ever nominated for an Academy Award for Directing, with her 1976 film, Seven Beauties.
Molefi Kete Asante, Afrocentrist and Professor of African Studies at Temple University, was born in Valdosta, GA, on this date in 1942.
1945 – Steve Martin, American actor, singer, producer, and screenwriter
Earvin "Magic" Johnson, one of the greatest basketball players of all-time, was born in Lansing, MI, on this date in 1959.
1990 – Stefanie Mavronis – Producer, Marc Steiner Show
Died on this day
1951 – William Randolph Hearst, American publisher and politician, founded the Hearst Corporation (b. 1863)
Music History
1956 : Washington DC disc jockey Bob Rickman forms the Society for the Prevention of Cruelty to Elvis Presley after reading too many news articles that make him out to be a hick and/or a threat to society.
1961 : Wanda Jackson's "Right Or Wrong" enters the charts
1967 : Britain's new Marine Broadcasting Offences Act goes into effect, forcing all but one of the country's famous "pirate" (i.e., unlicensed) radio stations off the air. Radio Caroline remains on the air for another six months or so.
1971 : Elton John: recorded Indian Sunset, "Rotten Peaches," "Madman Across The Water"
1995 : Grateful Dead meet and decide to break up after the recent tragedy of founder/leader Jerry Garcia's death.
Music History BIRTHDAYS:
1924 : Lee Adams
1926 : Buddy Greco
1940 : Dash Crofts (Seals and Crofts)
1941 : David Crosby (Crosby, Stills, Nash and Young)
1941 : Connie Smith
1942 : Lionel Morton (The Four Pennies)
1946 : Larry Graham (Sly and the Family Stone)
1947 : George Newsome (The Climax Blues Band)
1947 : Maddy Prior (Steeleye Span)
1951 : Slim Dunlap (The Replacements)
1956 : Sharon Bryant (Atlantic Starr)
1960 : Sarah Brightman
1970 : Kevin Cadogan (Third Eye Blind)
1991 : Tony Orlando and his wife Francine become the proud parents of their first child, Jenny Rose.
Music History DEATHS:
1964 : Johnny Burnette
1965 : Charles Fizer (The Olympics)
1988 : Roy Buchanan
1988 : Robert Calvert (Hawkwind)
1992 : Tony Williams (of The Platters) dies of emphysema at age 64 in Manhattan, New York.
1994 : Clifton Clowers, the real-life Tennessee mountain man who was the subject of Claude King's 1964 country smash "Wolverton Mountain," dies at the ripe old age of 101, still on the mountain (which is actually spelled "Woolverton"). Clowers apparently couldn't keep suitors away from his daughters as well as the legend suggested, as he leaves behind fifteen grandchildren, twenty-seven great-grandchildren and five great-great-grandchildren
2010 : Richie Hayward (Little Feat)
2013 : Allen Lanier (Blue Oyster Cult)
Sources: The People History; This Day in Labor History; Wikipedia List of Historical Anniversaries; This Day in Women's History; This Day in African History;History.com; History Orb; Yenoba; Selected Black Facts; Phil Konstantin's North American Indian History; and This Day in Music