Podcast: Play in new window | Download
Subscribe: RSS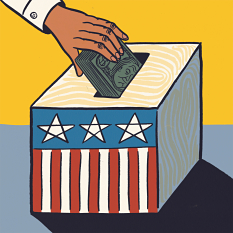 August 9, 2012 – Segment 1 – At 5pm, join us for the premier broadcast of our new series Beyond the Spin! Every week, we'll be taking an in depth look at the issues that are important to our communities during the 2012 election season with public radio journalists from around the country.
This week, we'll be talking about the influence of money on the 2012 elections, and American politics in general, today.
Our guests are:
Rose Aguilar, Host of Your Call at KALW in San Francisco,
Shedd Johnson, News Director at WVAS in Montgomery Alabama,
Sally Kane, Executive Director of KVNF in Paonia, Colorado,
Sonya Green, News and Public Affairs Director of KBCS in Bellevue, Washington,
Ian Masters, host of Background Briefing at KPFK in Los Angeles, and
Marge Kalama, producer, announcer and host of the weekly program Talking Drum at KWSO on the Warm Springs reservation in Oregon.