Podcast: Play in new window | Download
Subscribe: RSS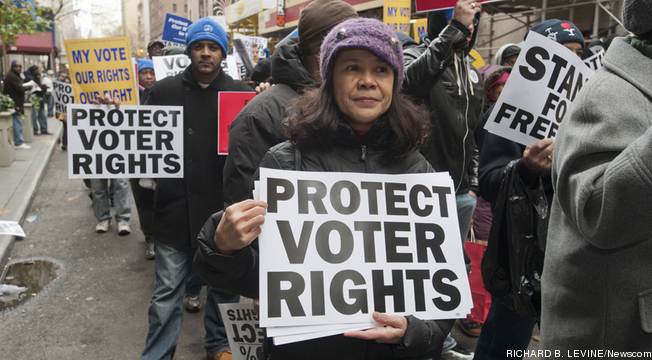 August 16, 2012 – Hour 1 – Join us for the second week of our new weekly series Beyond the Spin, where we'll be taking an in-depth look at the issues that are important to our communities during the 2012 election season with guests from around the country.
This week, we focus on state Voter ID laws that have led to legal challenges and raised concerns about voter disenfranchisement, featuring interviews from Arizona, Pennsylvania, California, Wisconsin, and Alabama.
Our guests are Samuel Orozco, News Director of Radio Bilingue in Oakland, California, Molly Stentz, News and Public Affairs Facilitator for WORT in Madison, Wisconsin, Delegate Alvin Holmes from Montgomery, Alabama, Arnold Prehn, the General Manager of WFTE, a community radio station broadcasting from Scranton and Mount Cobb in northeastern Pennsylvania, Pennsylvania attorney Irwin Aronson, and, from Phoenix, Arizona, Saul Madrid, the Education Manager for La Campesina.