Podcast: Play in new window | Download
Subscribe: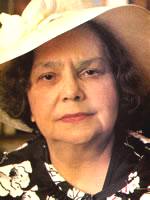 Juanita Jackson Mitchell was the first black female to practice law in Maryland. That is only the tip of the iceberg in terms of the extraordinary life this woman led.
CEM would like to thank Dr. Bruce Thompson from Frederick Community College for the audio of Mrs. Juanita Jackson Mitchell. We'd also like to thank Andrew Eppig for his help in engineering.