Podcast: Play in new window | Download
Subscribe: RSS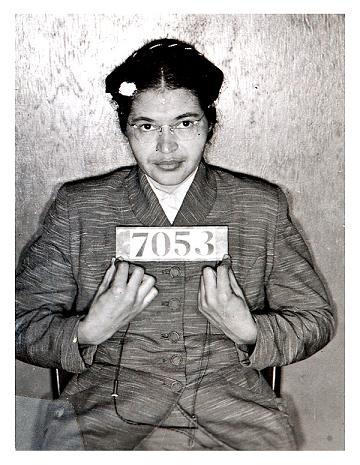 Rosa Parks, who was the inspiration that led to this entire series, is profiled in this last segment of our feature series. Listen to a 1956 interview with Rosa Parks, in which she describes the events of that day, the boycott, and her reasons for doing what she did.
And don't miss the fantastic celebration planned by the Maryland Humanities Council to honor the legacy of Rosa Parks. Find out about all the great activities, from movies to public performances, by clicking here.
We're very thankful to Pacifica Radio Archive for allowing us the use of their audio of a 1956 interview with Rosa Parks.